Buckie boss says Fraser is right man to captain club
---
Published: 16:46, 14 January 2020
| Updated: 16:48, 14 January 2020
---
---
BUCKIE Thistle boss Graeme Stewart says Kevin Fraser will always be his club captain, and fans questioning his right to wear the skipper's armband are way off the mark.
Gallery1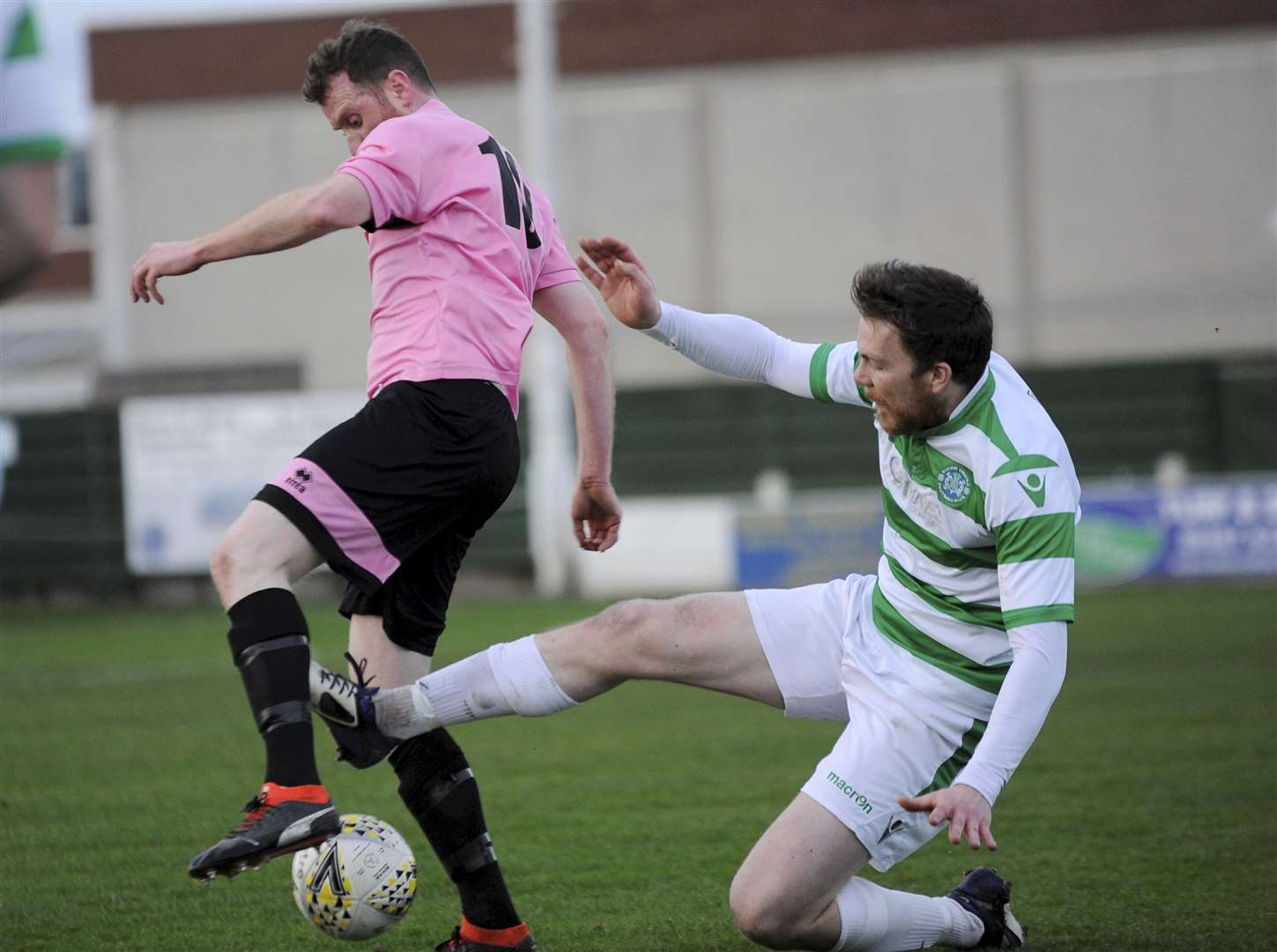 Stewart responded to social media posts over the weekend by Jags supporters suggesting Fraser was not the right man to captain the team.
The manager said he had to send messages of support to the player after being made aware of his Facebook critics.
"Apparently some of our fans are having a wee bit of a go at Kevin, how he's not playing well and he shouldn't be captain," he said.
"Some players can be affected by stick like this and I think he has been affected by a little bit of unfair criticism lately.
"I texted him to let him know that he will always be my captain. As long as I'm Buckie manager, he will play every week and he is probably the only player in the team that is undroppable.
"Kevin's come back from a year and a half struggling with injuries. He's only 28 and still coming into his prime. He is a league-winning captain and an example to every player in our team.
"I can't stress how much the players look up to him and they see him as the leader of the team, an outstanding player and a shining example. Some captains shout and bawl but Kevin's style is more about his commitment, his enthusiasm, he is a likeable person and everyone at the club loves him. Buckie are fortunate to have him.
"Maybe he isn't playing quite as well as he did when we won the league.
"He was probably still a seven out of 10 on Saturday when the fans might have been expecting an eight, nine or ten.
"So he just needs a bit more support to help him get back to that level."
Fraser led Buckie to a battling 2-1 win at home to Clach on Saturday.
They led through a fine Jack Murray finish at the break but were hit by a Clach revival in the second half, leading to an equalising goal with 20 minutes to go.
With 10 minutes left, recent signing Kyle MacLeod won Buckie a penalty and sub Sam Urquhart slammed home what proved to be the winning goal.
"We were good in the first half but not the second," said Stewart. "To be fair to Clach they were excellent in the first 15, 20 minutes of the second half.
"Although we didn't play well in the second half we showed a bit of character and dominated the next 15 minutes and got the penalty. We were glad we put Sam on as sub because I don't think he's missed a pen for us in four years and he put it away.
"Daniel Bell was excellent, he pulled off two or three good saves."
This weekend Buckie host Deveronvale in a derby clash and Stewart said: "They are so fit and strong that sometimes they can outrun you, so we know it is going to be a very difficult game."
---
---