Turriff youth club celebrates wonderful residents
---
Published: 17:47, 28 December 2020
---
50% off a six-month digital e-edition subscription with promo code '50OFF'
---
---
Light House Turriff have been recognising some of the wonderful people in our local community recently, with a little help from Santa himself.
The group launched a campaign asking people to nominate somebody who they felt were deserving of a special Christmas treat, and the nominations came flooding in.
From family members to volunteers, Santa visited residents of all ages and said thank you to almost 40 local residents.
Twice a week in December Santa has taken to the streets to make sure that he could get around everyone, and has even had some help from the group's youth members when he has been busy with Christmas preparations elsewhere.
Many of the treats - which included floral bouquets, food hampers, sweeties and meal vouchers - handed out by the youth group were kindly donated by local businesses.
Light House Turriff meets on a Friday evening during term time to provide a safe space for Academy pupils to hang out and have fun, but has been unable to do so recently due to the pandemic.
Gallery1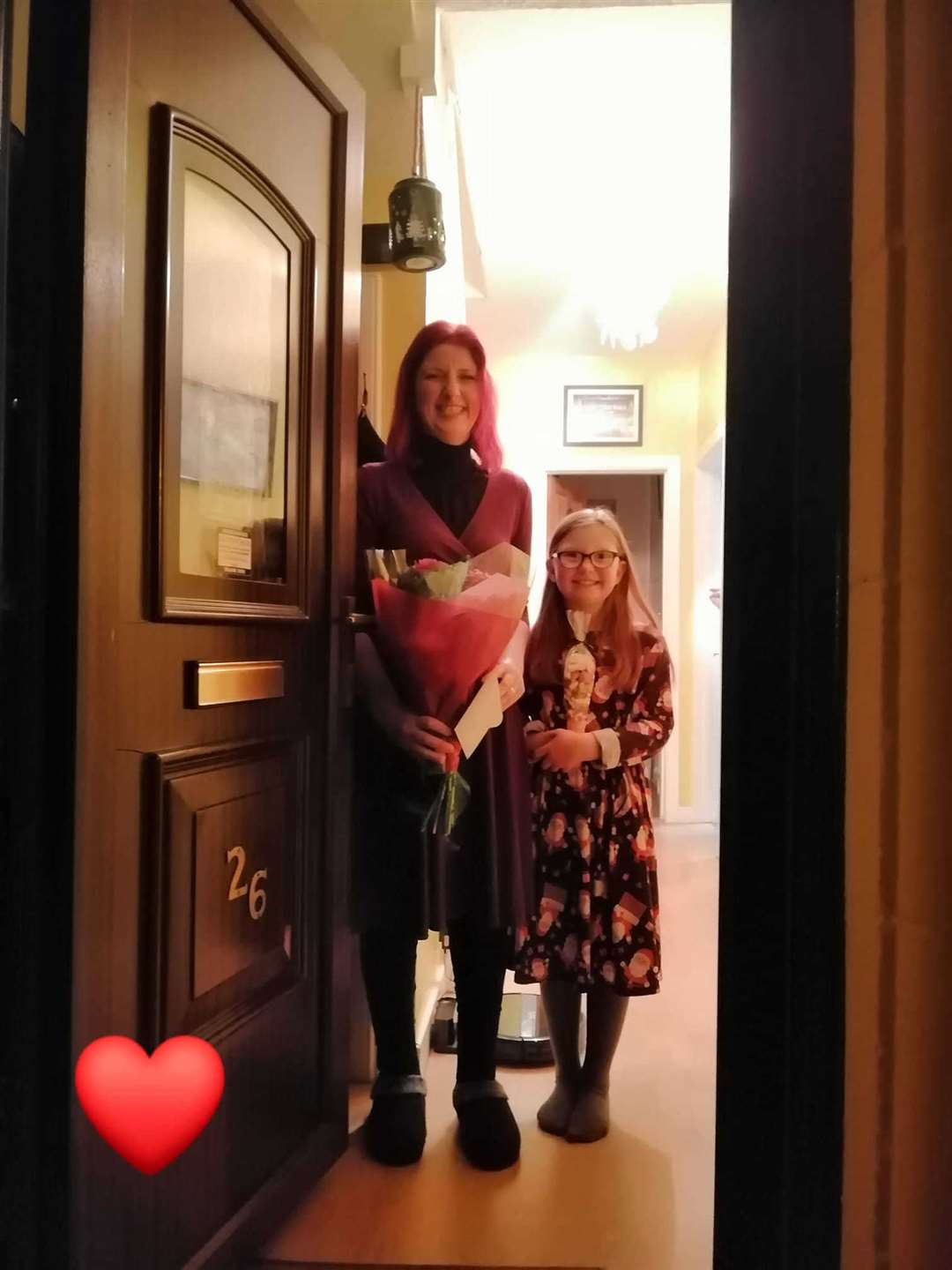 The lucky recipients were:
Allan, to cheer him up after a lonely year.
Jim, for everything he does for the grandkids.
Olivia, for her strength and courage.
Aileen, for her kindness.
Leo, who has recently moved to the town.
Joan, who has been a pleasure to work alongside.
Lisa, for always being ready to help anyone.
Edna, for being kind and cheerful.
Bob, for keeping the Den tidy and being kind to all the dogs.
Aaron, for being brave.
Duncan and Sandra, for spreading Christmas cheer.
Eileen, for all the help she has given her family.
Kira, for all the fun during lockdown.
Abby, for being so caring.
Brian, for all of his work at the cemetery.
Stella, for always being there for her family.
Callie, for being so generous and helping others.
Angie, for working so hard.
Charlie, for having a heart of gold and always putting others first.
Helen, for being a good friend.
Stella, for her kindness.
Veronica, for all the support she has given her family.
Una, for everything she has done for Cuminestown.
Kelly, for being a special mum.
Hayley, for being a wonderful wife.
Neil, for not moaning when the pandemic impacted his life.
Angie, for all the support she has given young people.
Adelaide, for being so kind.
Lorna, for being helpful.
Freya, for being the best big sister.
Helen and Jim, for always being there to help their family.
Gallery1
---
Do you want to respond to this article? If so, click here to submit your thoughts and they may be published in print.
---
---
Get a digital copy of the Grampian Group delivered straight to your inbox every week allowing you to swipe through an exact replica of the day's newspaper - it looks just like it does in print!

Sign up today and get 50% off a six-month subscription with promo code '50OFF'.
SUBSCRIBE NOW
---
---