Keith Primary School duo pick up Heather Stanning Award
---
Published: 13:22, 05 July 2020
---
Contribute to support quality local journalism
---
---
THERE were joint winners of this term's Heather Stanning Award at Keith Primary School.
Kassidy Walker and Harry Grant, both in primary seven, split the award – with judges unable to separate the two of the school's top performers.

The Heather Stanning Award has been given out every term since the world number one rower visited the school in 2012.
The award goes to pupils who display olympic values, with staff nominating the students.
Head teacher Susan Buchan said: "The award is open to every year group but it's normally primary sevens who win it as they have more opportunity to display leadership qualities.
"Kassidy and Harry were nominated for very different reasons so we decided to go with joint winners this term.
"Harry hasn't always found things easy but he has transformed in primary seven, worked really hard and made academic progress.
"He is very calm and has a sense of humour which is appreciated by his classmates. He has shown resilience and been a really good role model.
"Kassidy quietly gets on with things and tries her best at all times.
"What her teachers appreciate is that she is someone who shows good leadership skills, but has a modest and unassuming nature.
"We are recognising her full time at Keith Primary with this award, she has shown impeccable behaviour and has been an all round model pupil."
Gallery1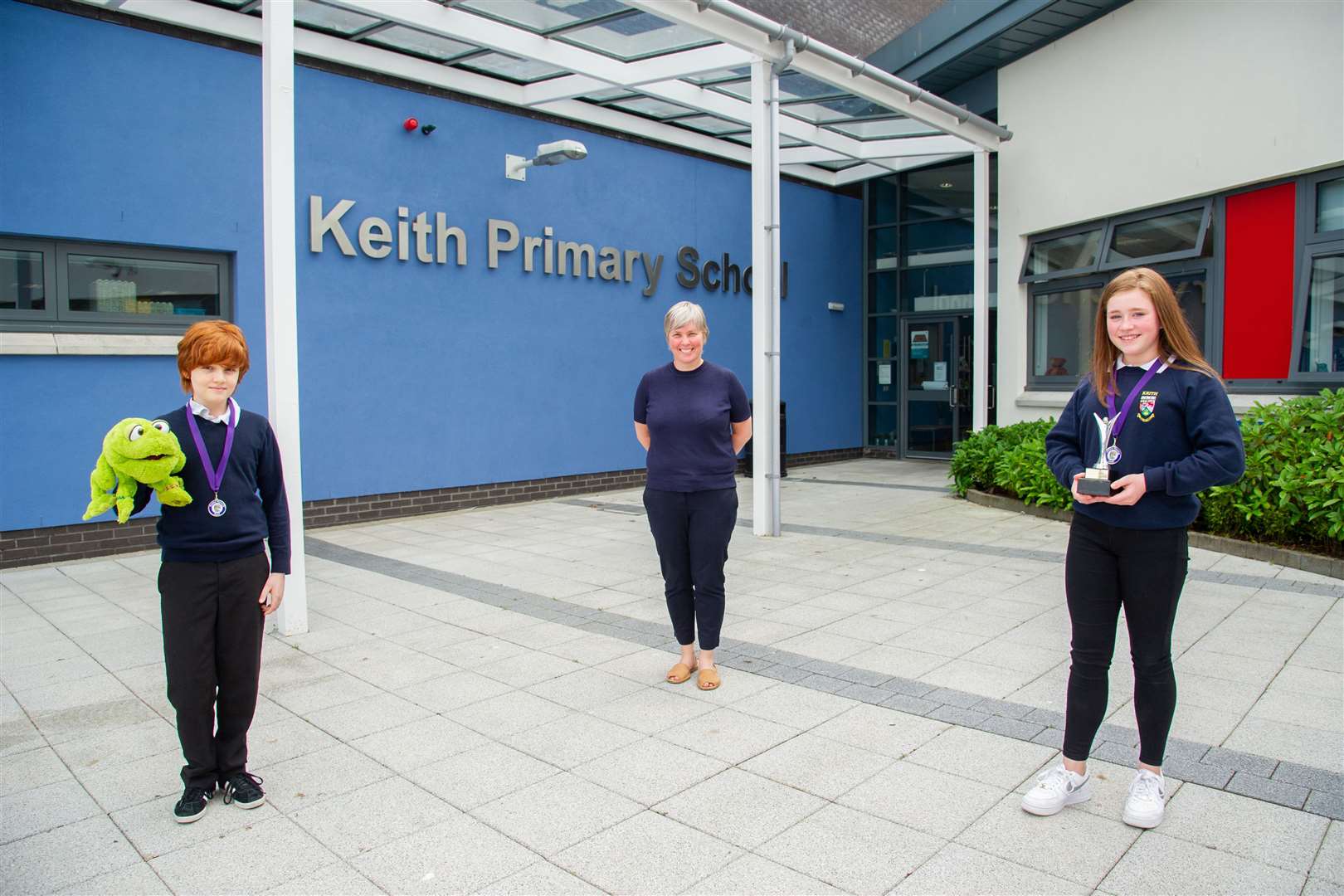 ---
This website is powered by the generosity of readers like you.
Please donate what you can afford to help us keep our communities informed.
BECOME A SUPPORTER
In these testing times, your support is more important than ever. Thank you.
---
---