Community choir on song with competition victory
---
Published: 07:00, 16 February 2021
---
Get the Grampian Online newspaper titles sent to your inbox every week and swipe through an exact replica of the day's newspaper
---
---
A FOCHABERS community choir have been left feeling "blown away" after winning the chance to work with their very own professional songwriter.
Gallery1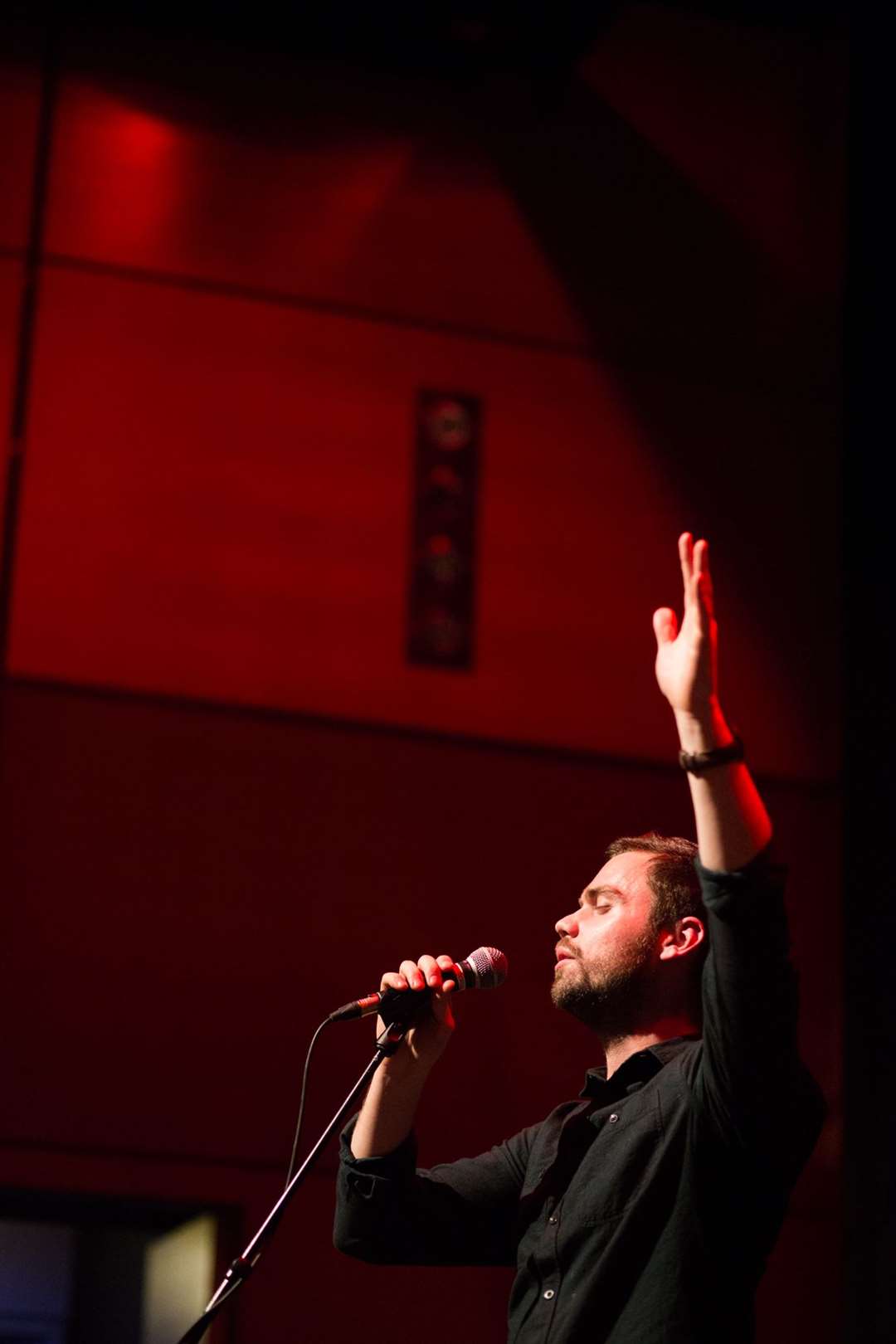 Producers of Scotland's largest community choir, Love Music, have 'blind date' matched a number of community choirs and songwriters as part of the Love Singing contest.
Beating off opposition from across Scotland to claim one of just five places available is Fochabers Community Sing, who were formed only last year. They will be working with Glasgow-based singer/songwriter Zac Scott, who describes his sound as "Indie/acoustic/pop".
He has spent the past two years writing and recording a unique collection of songs inspired by Scotland and Iceland, leading to the release of his debut album in 2020.
Each participating choir, long with their songwriter, will now spend the next eight months working on a new song which is set to be unveiled in August. They will all be sharing their experiences along the way.
Behind Fochabers Community Sing is Lizzie Sharp, a former music teacher and music therapist who is now delivering fun and accessible community focused projects in her local area. Since the first lockdown she has turned her hand to making instructional videos of specially arranged songs, contemporary and pop, asking people to send in their own recorded versions and mixing them into joyful music films for people to share.
The group's work online led to them being effectively headhunted to apply for Love Singing, as Mrs Sharp revealed.
"I was contacted by someone from Love Singing and they asked if the choir would be interested in applying," she said.
"We were asked to choose and submit our favourite video we had done so I used a collaboration we'd done with a singing and signing group in Aberdeen run by Emmeline McCracken and we'll be working with them again for the Love Singing project.
"It's all happened really quickly, actually. I'm just gobsmacked and blown away by the incredible journey Fochabers Community Sing have had since we were formed last year.
"We've been getting really lovely feedback and comments, everybody's rooting for us."
The choirs work on the project will be conducted via Zoom meetings, with a number of members volunteering Mrs Sharp in working with Mr Scott.
Fochabers Community Sing's appeal has stretched beyond the local area, both within Moray – including Forres and Burghead – to the likes of Glasgow and Dunblane. Mrs Sharp highlighted that the online participation format, forced on the choir by the demands of the Covid restrictions, had actually encouraged more people to dip their toe in the water of singing.
She explained: "When people are online no-one else can hear them singing, just me, so they can sing away to their heart's content.
"Some people aren't too confident about their contributions but when they hear the final mix I do using everyone's singing they feel a lot happier.
"The internet has definitely made this more accessible. It gives people confidence and I'm certain we've many people taking part now who would never have come along to a traditional choir meeting. I've seen a lot of people come on leaps and bounds since they joined."
All songs recorded by the choir are available to hear on the Facebook page Fochabers Community Sing 2.
Mr Scott said that working with a community choir like this was a first for him and a challenge he was hugely looking forward to.
"I've done a number of inclusive community music and dance projects over the years but I've never been on this side of the fence before.
"I'm extremely excited to be part of this collaboration. I was desperate for a new challenge and something that was different so when I saw the project on the Creative Scotland website I thought it sounded mega, it was a chance to meet new people in a musical way.
"I'm thankful I got it.
"When I heard that Emmeline and her group were going to be involved – which I didn't know when I applied – it made the project even more enticing and interesting."
The Love Singing project will bring with it many challenges for both Mr Scott and the choir although the singer/songwriter was in no doubt that it would be a hugely positive experience for all involved.
He continued: "Over the last year I've had to change my practice and have developed a lot of stuff for songwriting and teaching online.
"You have to find different ways to be creative.
"It's a case of being patient, responsive and, above all, making the process of working together as much fun as possible. That's the main point of doing music."
Stephen Deazley, Love Music's artistic director said: "The recruitment process for choirs was fascinating and moving in equal measures.
"Each application really conveyed their own style, a strong sense of identity, purpose and musical interests.
"The work and efforts that everyone is doing in this difficult time is so inspiring, producing videos and running online sessions, phone calls to stay connected, newsletters, songwriting, homemade DVDs, intergenerational and family projects, filmed musical gifts for friends and family living in care settings - all are testament to the importance of community singing to our health and creative well-being.
"You get a real sense of determination, resilience, personal and collective motivation and great acts of kindness – there were more than a few tears on our 'at-home' desks during the selection process.
"A big thanks to all our applicants. It was great to be introduced to such a range of choirs and songwriters from the length and breadth of Scotland. This country has more than its fair share of diverse songwriting talent and such a long history of musical innovation especially in folk and indie music, it's always punched well beyond its weight. We were truly inspired, and sad to have to select only five."
Love Singing is a community engagement initiative aimed at promoting and supporting creative, healthy singing communities across Scotland. It focuses on collaborative practice, connecting choirs across the country, addressing digital isolation, increasing tech skills and confidence, and buddying up with professional songwriters to commission five brand new songs and a bank of useful and accessible song resources, providing information and motivation to help people stay connected in these challenging times.
The project is made possible with funding from Creative Scotland.
---
Do you want to respond to this article? If so, click here to submit your thoughts and they may be published in print.
---
---
Get a digital copy of the Grampian Group delivered straight to your inbox every week allowing you to swipe through an exact replica of the day's newspaper - it looks just like it does in print!
SUBSCRIBE NOW
---
---