Duke of Rothesay visits Banff and Macduff
---
Published: 17:33, 29 April 2019
| Updated: 17:35, 29 April 2019
---
Contribute to support quality local journalism
---
---
HRH The Duke of Rothesay visited Banff and Macduff to officially recognise the work of three community projects.

Prince Charles visited the recently renovated Macduff Scout Hut, the new silversmiths The Smiddy in Banff run by Vanilla Ink and the Museum of Banff, which features early examples of silver made in the town.
At each venue he met dignitaries, members from each of the groups involved with the projects and the public.
The 1st Macduff Scout hut is one of the oldest surviving buildings in the town. The stone built property was the original Doune School dating back to the 18th century.
It was later used for a variety of purposes, including a church, before being gifted to the Scouts.
The building was initially renovated by parents and leaders and was in use until the early nineties when it was decided to move to the larger school hall.It was then used as a store for the Scouts' equipment.
By 2005 the exterior had deteriorated, and eventually it wasn't even suitable for storage, but the recent renovation project has resurrected it.
Scout leader Denis Watt said: "It was great visit by Prince Charles and he was really interested in the work that has been done to the building.
"A lot of work was done by the leaders to get to this point.
"As well as the Scout groups the wider community can use the building, which will include the local heritage group which will have a display this summer."
Vanilla Ink are a silversmith and jewellery school based in Glasgow and Banff.
It opened its second home in the town in September, in a former listed mealhouse restored by Aberdeenshire Council as part of its regeneration programme.
Its is a community interest company that delivers silversmithing and jewellery classes from beginners to advanced learners.
It particularly works with young people to develop skills, build confidence and self-esteem.
Workshop coordinator Alison Arrowsmith said: "It was a fabulous visit. We told Prince Charles about our work with silver and also how we help young people develop their skills.
"It has been really busy since we opened. There have been a lot of classes and support for businesses and schools."

Banff Museum was founded in 1828 and received a stream of donations both locally and from Banff residents abroad.
Between 1975 and 1996 a significant collection of Banff Silver was acquired, including examples of almost every known Banff silversmith to have marked silver.
The most recent acquisition was in 2004 – one of the pair of communion cups made in 1720 by Patrick Scott for Boyndie Parish Church.
Banff Preservation and Heritage Society run the High Street building and its chairman Julian Watson said: "The visit focussed on the early examples of Banff silver.
Gallery1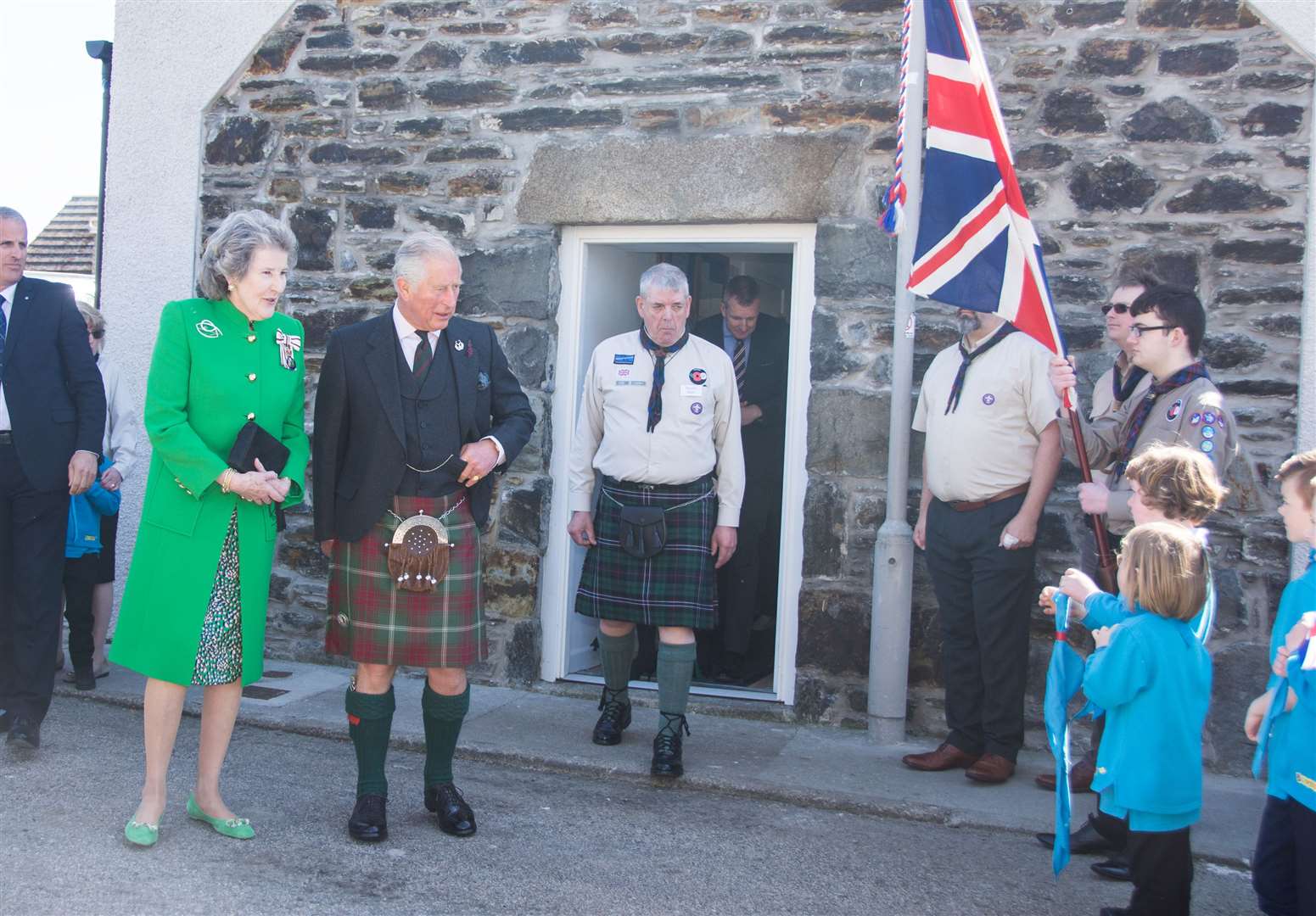 "Also one of our rooms was refurbished as part of the Smiddy project.
"It was a very good visit and he was able to sign our visitors book before he left."
---
This website is powered by the generosity of readers like you.
Please donate what you can afford to help us keep our communities informed.
BECOME A SUPPORTER
In these testing times, your support is more important than ever. Thank you.
---
---