Sun smiles on enthralling finals at Buckpool four day open
---
Published: 13:00, 05 August 2022
---
Easier access to your trusted, local news. Subscribe to a digital package and support local news publishing.
---
---
THERE was victory for two home golfers when Buckpool Golf Club held their annual four day open.
Gallery1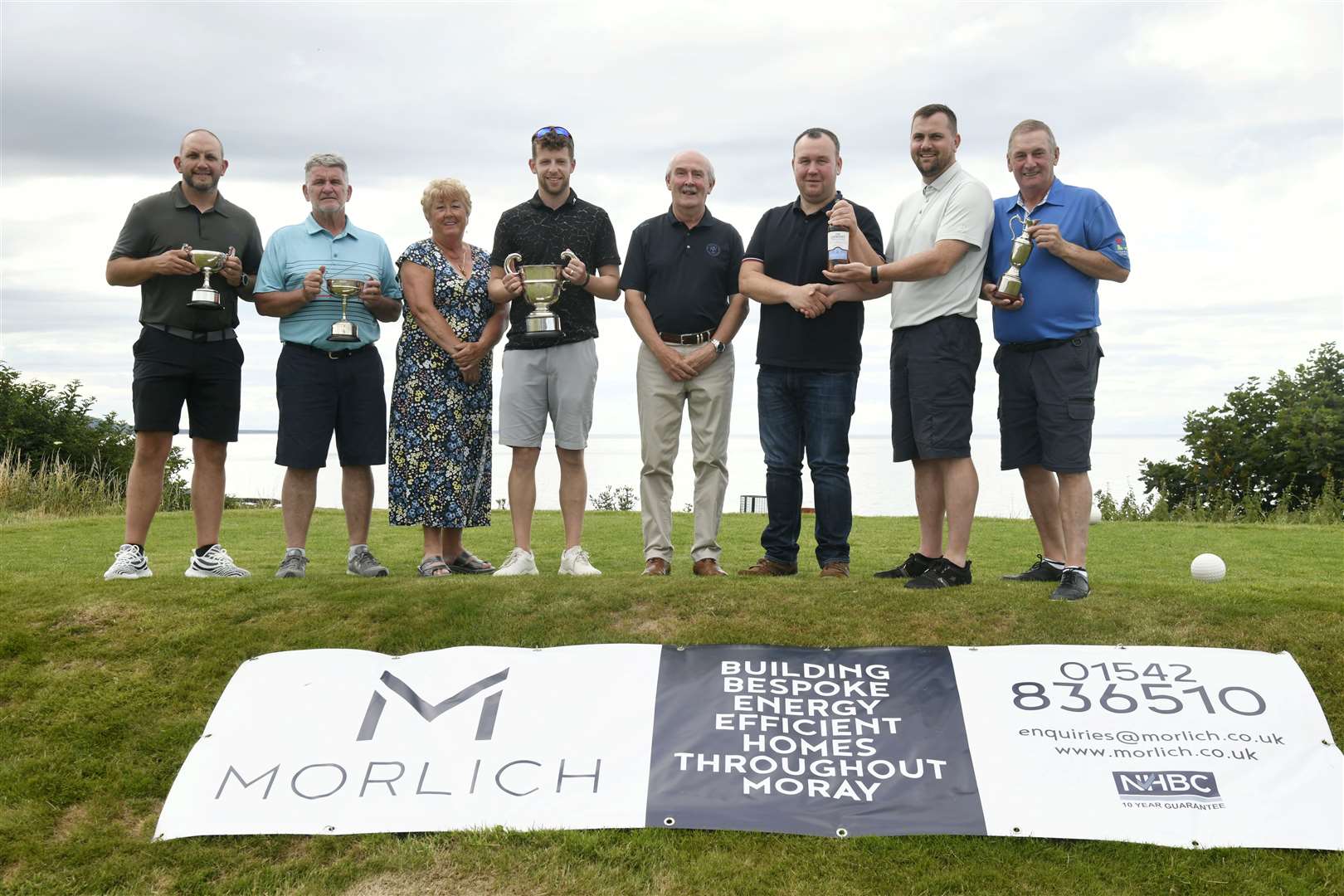 Outstanding golf and good weather combined to make for an excellent tournament, sponsored by Morlich Homes.
A usual, four major trophies were up for grabs – the Scratch Hendry Cup, the Section 1 Seaview Cup, the Section 2 Harbour Bar Cup and the Section 3 Doran Cup.
The scratch trophy was headed along the coast to Moray after Ryan Copland got the better of Mike Campbell (Buckpool) 7/6.
The Seaview Cup is staying on home turf with the final turning out to be an all-Buckpool contest. At the end of the day Iain Innes triumphed 2/1 over Duncan Rumbles.
Meanwhile, the Harbour Bar Cup made the short journey to the other side of town, being claimed by Strathlene's Charlie Huldal after he beat Spey Bay challenger Jamie Shewan at the 19th.
There was another all-host club battle in the Doran Cup, Stuart Innes taking the silverware home after vanquishing Gavin Stephen 3/2.
One of the open organisers, Alex Smith, said: "The weather was excellent for the four day open and the standard of golf just seems to get better every year.
"This year we had 133 entries.
"After a two-day stroke play qualifying competition, the field was reduced to 64 golfers, split into four matchplay sections. The leading scratch score in qualifying was 137 (3 under par), by Jamie Robertson (Strathlene).
"We'd like to thank our main sponsor this year Morlich Homes."
Four day open results:
Scratch Hendry Cup: Semi-finals – M Campbell beat B Moir 4/3; R Copland beat C Bain 3/1. Final – Copland beat Campbell 7/6.
Section 1 Seaview Cup: Semi-finals – D Rumbles beat C Forbes 2/1; I Innes beat P Mair at 19th. Final – Innes beat Rumbles 2/1.
Section 2 Harbour Bar Cup: Semi-finals – J Shewan beat P Sutherland 4/3; C Huldal beat P Gordon 4/3. Final – Huldal beat Shewan at the 19th.
Section 3 Doran Cup: Semi-finals – G Stephen beat B Davidson 3/2; S Innes beat K Phimister 1 up. Final – Innes beat Stephen 3/2.
---
Do you want to respond to this article? If so, click here to submit your thoughts and they may be published in print.
---
---
---