Compost creating is a hit in Huntly
---
Published: 10:21, 01 August 2022
| Updated: 16:31, 01 August 2022
---
Easier access to your trusted, local news. Subscribe to a digital package and support local news publishing.
---
---
A COMPOST workshop held by Deveron Projects' gardener-in-residence, Lindy Young, was attended recently by green-fingered locals.
Learning how to create your own compost is a valuable skill.
Lindy explained: "Home made compost is the magic solution to so many gardening problems. It improves your soil, makes your garden fertile, stops your garden from drying out too quick and also stops it from getting waterlogged. Best of all it's free and uses up your kitchen rubbish."
For different ways to compost, Lindy says that you can "choose a compost method for whatever size space you have. If all you've got is a balcony or small outdoor space, opt for a wormery. If you have lots of space, you could go for a comprehensive three or four bay system. You can always get a cheap compost bin from the council too."
Gallery1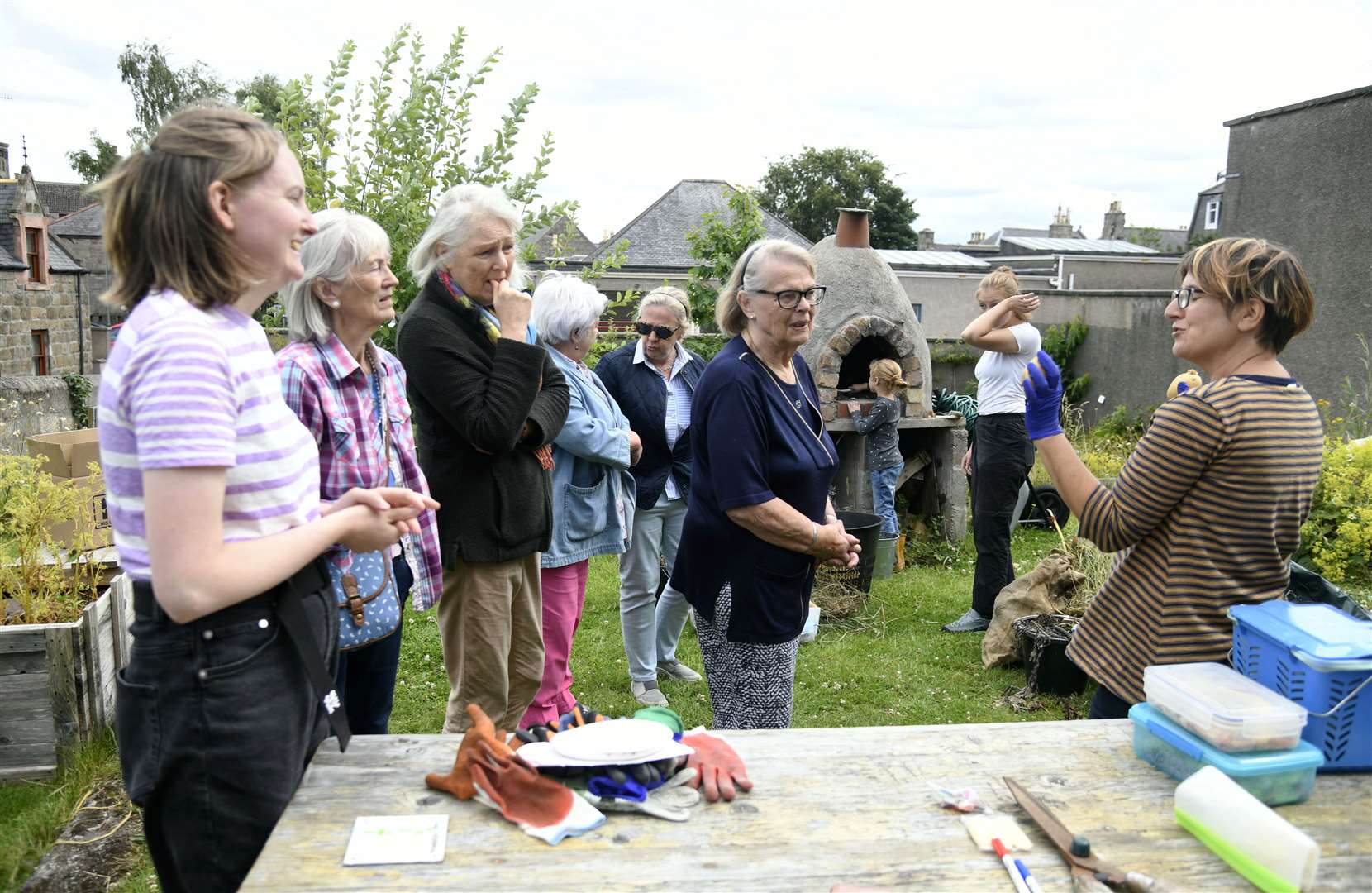 Lindy is responsible for crafting and maintaining the gardens behind the Brander Building and Square Deal. She was previously a part of the project The Town is the Garden from 2017-2020, a community food growing project at Deveron Projects. The Town is the Garden made lots of resources, including ways to compost, which you can download from the project page www.deveron-projects.com/town-garden/
---
Do you want to respond to this article? If so, click here to submit your thoughts and they may be published in print.
---
---
---