Transformational new look for science centre
---
Published: 17:01, 03 November 2020
---
Get the Grampian Online newspaper titles sent to your inbox every week and swipe through an exact replica of the day's newspaper
---
---
Visitors will have their first chance to experience Aberdeen Science Centre's transformational new look as it reopens to the public after a £6million refurbishment.
The centre, at the Tramsheds on Constitution Street, has been completely modernised over the past two years as part of a major redevelopment project to create an aspirational science centre which reflects the STEM priorities for both industry and education.
More than 60 new interactive exhibits over two floors await visitors, including The OPITO Theatre of Energy – the UK's first immersive experience of its kind - and RoboThespian, a chatty humanoid robot sponsored by the centre's Digital Futures Partner, Equinor.
The exhibits are aimed at all ages and are themed into six new zones: Energy; Space; Life Sciences; Make It, Test It; and a special area for the under-6s, as well as the Shell Learning Zone, where science, technology, engineering and mathematics (STEM) are brought to life.
Aberdeen Science Centre's £4.7million redevelopment was made possible by generous support and funding from the Inspiring Science Fund – a partnership between the Department for Business, Energy and Industrial Strategy (BEIS), UK Research and Innovation (UKRI) and Wellcome - with additional funding provided by Opportunity North East (ONE) and Aberdeen City Council.
The project has secured a further £1.5million from funders and sponsors including OPITO, Shell, Equinor, bp, The Robertson Trust, TAQA and CNOOC International to deliver quality exhibits and programmes to enhance the overall visitor experience at the venue, as well through outreach work.
Fundraising is ongoing for future programmes and activities to engage visitors in STEM.
Bryan Snelling, chief executive at Aberdeen Science Centre, said the official reopening was a milestone day.
He said: "We can't wait to open our doors to welcome the public back to our home at the Tramsheds and to show off the complete transformation of Aberdeen Science Centre.
"We have tried and tested all the spaces and exhibits to ensure everything is ready and follows the current Covid-19 guidelines.
"Thanks to our funders, sponsors and other partners, we now have a modern and inspiring science centre that is fit for the 21st-century and beyond, which relfects the huge advancements in technology and looks ahead to the future.
"We have been able to bring in the very best specialists in their respective fields to create a completely new and exciting experience for visitors, with engaging, thought-provoking exhibits we hope children and adults from Aberdeen and much further afield will enjoy visiting time and time again.
"We hope to become only the second five-star visitor attraction in the city.
"Aberdeen now has a science centre the whole of the north-east can be rightly proud of, which reflects the scientific, technological and educational achievements we are recognised for across the world."
Chairman of the Centre, Professor Steve Logan said: "This is absolutelt fanstastic to be at this stage now and the end of a lot of incredibly hard work from staff and the board in order to see this through to completion.
"It is a testament to a lot of hard work and a jewel for the whole of Scotland and will be loved by adults as well as children.
"The way the north-east's scientific industries are developing is reflected, with a large section on life sciences which are burgeoning, we are in the middle of an epidemic which will be helped by these so its great this is reflected.
"What I like best is the hands on element as its the breeding ground and approach for future scientists and the space in here is amazing."
Among the new features is The OPITO Theatre of Energy, a one-of-a-kind immersive experience which features three interactive displays -
The Story of Energy, which uses projection mapping to introduce the importance of having a mix of energy sources, and how this is shaped by our needs.
An Energy Wall, featuring the seven core stores of energy – chemical, mechanical, thermal, electrical, magnetic, kinetic and gravitational – will give visitors an opportunity to see their body take on the properties of each.
The interactive Energy Game will task individuals with the mission of balancing the energy supply to an imaginary Aberdeen City, without having blackouts and while ensuring less CO2 is emitted into the atmosphere.
Gallery1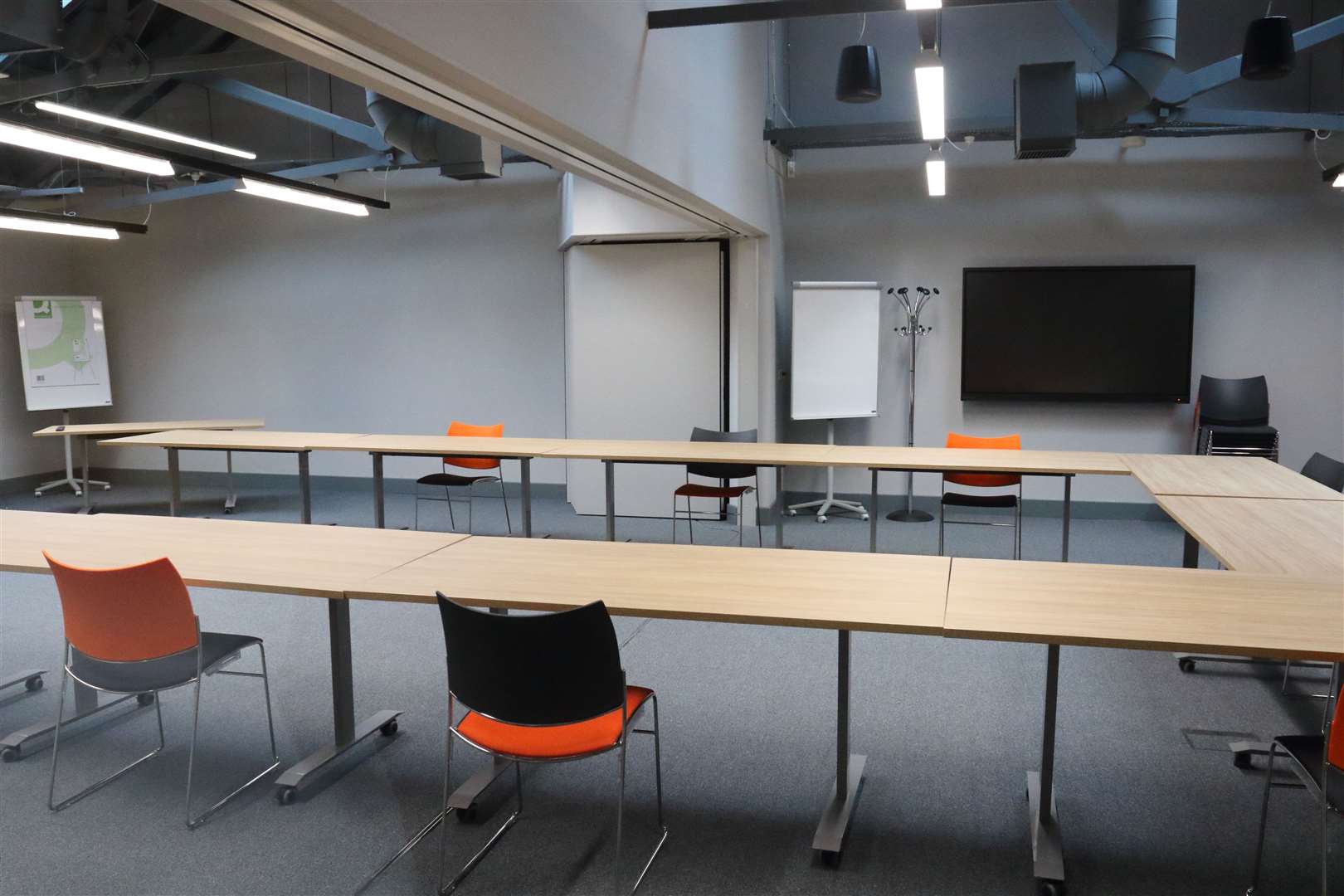 Jill Glennie, Director of External Affairs at OPITO, said: "Our investment in The OPITO Theatre of Energy plays an important part in engaging and empowering young learners across the north-east of Scotland and beyond, preparing them for a future career in STEM.
"We are incredibly proud to have joined forces with the Aberdeen Science Centre, and organisations including Shell and Equinor, to promote STEM to the next generation, their parents and the wider community.
"The high-quality learning opportunities available within the newly launched centre have the potential to open up a world of opportunties to many young people by showcasing the exciting and varied opportunities a future in the energy sector could provide.
"The workforce of the future will look very different to how it does today, with the need to upskill and reskill as we transition to a lower carbon future. OPITO plays an important role in this, to ensure the continued development of a safe and skilled workforce."
Children from North-east schools were challenged to come up with programmable content for RoboThespian, a humanoid acting robot designed by Engineered Arts Ltd.
Judges from Aberdeen Science Centre and Digital Futures partner and sponsor, Equinor, chose entries from pupils at Cults Primary School, who suggested content on the advantages of renewable energy; Methlick School, who provided facts about energy and Gilcomstoun School, who recommended content on how to conserve energy.
"Digitalisation is an integral part of our current and future lives and the energy transition will be powered by digital talent.
"By partnering with the Aberdeen Science Centre we aim to encourage young people to learn more about the industry and the vital role they can play in providing energy to meet world demand whilst reducing global carbon emissions," commented Arne Gürtner, senior vice president, DPI UK and Ireland.
Aberdeen Science Centre is currently open from 10am to 5pm, Wednesday to Sunday while restrictions are in place.
Admission is priced from £6 for over-3s, with under-3s going free.
As numbers are currently limited, advance bookings should be made through the Aberdeen Science Centre website at www.aberdeensciencecentre.org/
---
Do you want to respond to this article? If so, click here to submit your thoughts and they may be published in print.
---
---
Get a digital copy of the Grampian Group delivered straight to your inbox every week allowing you to swipe through an exact replica of the day's newspaper - it looks just like it does in print!
SUBSCRIBE NOW
---
---