Pupils celebrate Beginning To Blossom awards
---
Published: 09:55, 02 October 2019
| Updated: 15:16, 02 October 2019
---
Contribute to support quality local journalism
---
---
Pupils from Formartine's rural primary schools excitedly joined a full hall in Meldrum Academy for the annual Beginning To Blossom awards.
Eight schools took part this year, including Arnage Primary School and Slains Primary School who re-joined the competition after a hiatus.
Unfortunately both Udny Green Primary School and Tipperty Primary School felt unable to compete this year, despite their previous successes in the competition, due to other things happening within the schools but it is hoped that both with return in future years.
The schools' competition, which has been running annually since 2009, was judged by Aberdeenshire ranger David Brown and nature enthusiast Bob Davis, with the support of Formartine Partnership's Rod Gunson.
A key part of the Beginning To Blossom is that it is the pupils who take charge during the judges' visit, and it is up to the pupils what they wish to show and tell the judges and it is the pupils' responsibility, with the support of a staff member, to answer any questions the judges may have.
The prizes were handed out by former Beginning To Blossom organiser Caroline Rennie, who was delighted to be invited back to see what everyone had been up to this year.
The presentation of prizes started with the announcement that once again this year all schools had exceeded the competition's expectations and therefore there would be no bronze awards presented.
Gallery1
This meant that the first awards to be announced were the silver awards, which were presented to pupils from Cultercullen Primary School and Newburgh Mathers Primary School.
Next up were the silver gilt awards, which were awarded to Arnage Primary School, Slains Primary School and Methlick Primary School.
Gallery1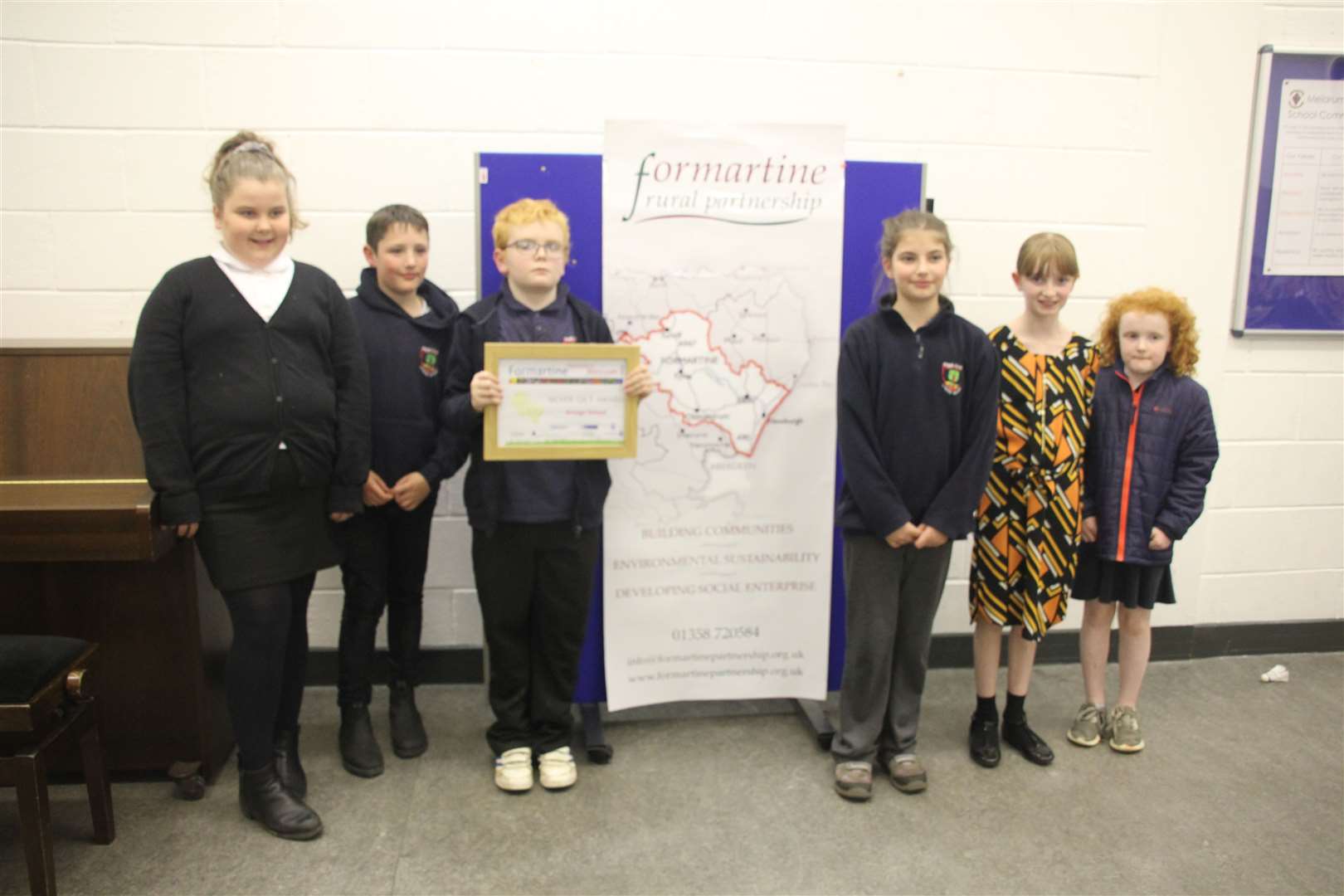 This left three schools who were delighted to receive gold awards – Fintry Primary School, Monquhitter Primary School and Auchterless Primary School.

It was the announced that Auchterless' pupils were this year's runners up and the staff and pupils at Monquhitter Primary school were thrilled to be crowned the 2019 Beginning To Blossom winners.
Speaking after the ceremony, head teacher Davina Gardiner said: "We were absolutely thrilled to win the Formartine Beginning to Blossom award.
"A lot of work goes into looking after the school grounds, our poly tunnel and the hen enterprise and the children and staff do an amazing job.
"I would like to say a special thank you to Heather Rawles, a parent volunteer, who gives up her own time to support our work."

Following the presentation of prizes Caroline commented how it continues to be very competitive for the schools involved and said that the entries continue to improve in quality every year.
There was one final award to be presented on the night, and this was the Judges' Special Award which is presented to the school whom the judges feel has undertaken a particularly outstanding project as part of their Beginning To Blossom efforts.
This year the award went to Auchterless Primary School in recognition of the "innovative" learning which has taken place through pupils of all ages undertaking quite detailed studies of hens, chicks, bees and butterflies this year.

---
This website is powered by the generosity of readers like you.
Please donate what you can afford to help us keep our communities informed.
BECOME A SUPPORTER
In these testing times, your support is more important than ever. Thank you.
---
---