Renovation gives community hall new life
---
Published: 10:35, 30 October 2019
| Updated: 10:37, 30 October 2019
---
---
Macduff Parish Church held an open day to celebrate its 120th anniversary and recent refurbishment.
The event included exhibits by church groups such as the Coffee Corner, Guild and youth groups – All Stars, Jaffa and J+.
Mhairi McKean from the church said: "There were also exhibits by the Guides and Ranger Guides and the knitted angels project.
Gallery1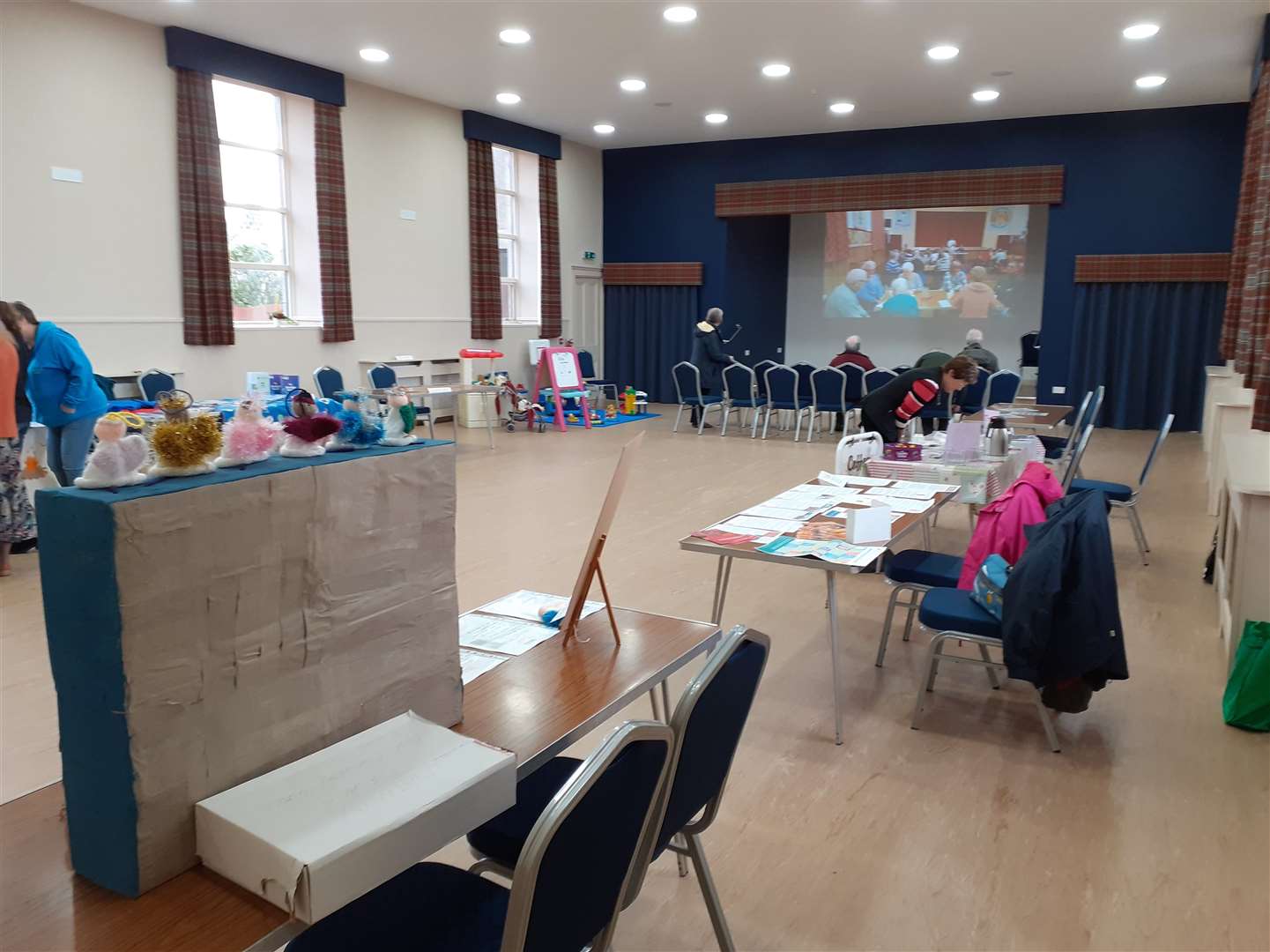 "We had a power point with photos and videos of the church hall and all the groups that have met in the hall over the years, including school children in 1927.
"It was lovely to welcome everyone to the hall and we look forward to the hall being well used.
"The original Macduff Parish Church Hall was built in 1899. This year seemed a fitting time to look at the future use of the hall and the needs of the groups using it."
The key aims of the project were to make the hall more economical, environmentally friendly and sustainable to run; provide spaces that were welcoming and accessible to all; meet current health and safety guidelines and create spaces that would be great for all the groups using the hall and may encourage others to use the building.
Ms McKean added: "The work in the hall has been completed to a great standard and Macduff Parish Church is very grateful to everyone that has worked on the project.
"The work would not have been possible without the brilliant support of members of the congregation, church organisations and the individuals and groups from the wider community.
"We are also extremely fortunate that we have been supported in this work by a number of grants given to us by The Robertson Trust, Macduff Common Good Fund, Local Area Initiatives Fund and The Baird Trust."
The businesses who worked on the project were Mantell and Ritchie; Derek and Lee Spence; Stewart Harris; Eden Heating and Lighting Services; James Innes; T Mone Painters and Decorators; Interior Inspirations; NE Carpets and The Blind Loft and Booths of Inverurie.
---
---