PICTURES: River Deveron salmon season officially opened
---
Published: 18:00, 13 February 2022
---
Easier access to your trusted, local news. Subscribe to a digital package and support local news publishing.
---
---
The River Deveron salmon season has been officially opened by special guests actors Jim Murray and Sarah Parish.
The event at the Turriff Angling Association lodge returned after a scaled down opening last year due to pandemic restrictions.
It is organised by the River Deveron District Salmon Fishery Board and The Deveron, Bogie and Isla Rivers Charitable Trust in association with The Deveron Single Malt Whisky.
The Morison Trophy for the person that lands the biggest salmon of last season was presented to Richard Breakell. He landed a 23lb fish at Ardmiddle.
The McConnell Award for major contribution to the river was also handed over to Robert Shields.
Mr Murray is currently filming The Crown for Netflix and is an avid angler who is passionate about wild Atlantic salmon and is an ambassador for the Atlantic Salmon Trust.
His wife Sarah is an actress and well known for roles in television including Broadchurch, Cutting It, Doctor Who and most recently Stay Close on Netflix.
Gallery1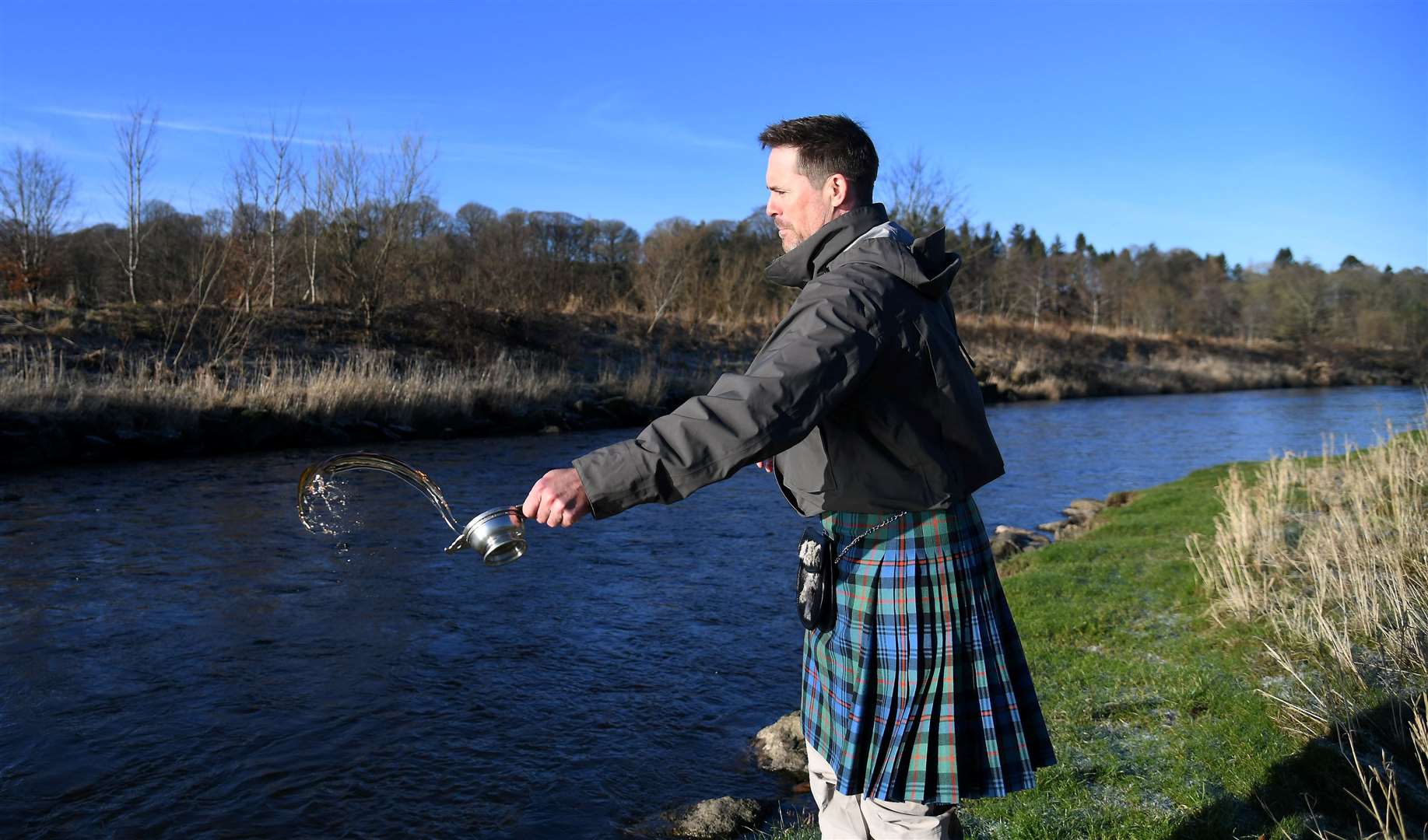 Mr Murray said: "It's an honour and a privilege to be invited to the opening ceremony.
"This river is a new discovery for me. I was kindly invited up last October and it blew my socks off, it really is a stunning place.
"The biggest takeaway we can appreciate from salmon fishing is meeting new characters and making new friends. That's why I was so keen to bring Sarah along to share that with her.
"We need the river, its community, its anglers and its characters, and if we look after them stories will continue to flow for the next 100 years and more.
"But we have to step up our responsibility as custodians of these magical places.
"We all know the salmon are in big trouble and there is a wonderful new partnership budding between the Deveron team and the Atlantic Salmon Trust, which is a cause very close to my heart.
"We're implementing this high-tech acoustic fish finder and tagging detectors which will not only monitor the fish going out to sea but will also count them coming back in, which is truly pioneering.
"It will be capable of harvesting data that might just help us solve that missing piece of the jigsaw which is what is happening to our fish out at sea."
Follwing the ceremony at the lodge, the attendees were piped down to the river bank by piper Billy Hepburn.
The actors both blessed the river and wished tight lines for the anglers during the coming season.
Morison Trophy winner Mr Breakell, who was also presented with a salmon rod by Carol Henderson from Henderson's Country Sports, then had the honour of making the first cast.
Deveron, Bogie and Isla Rivers Charitable Trust director Richie Miller said: "Everybody is optimistic about the season ahead.
"We are pleased to have launched the new project with the Atlantic Salmon Trust, which Jim Murray is an ambassador for.
"The funding from the Scottish Government and Marine Scotland Science is going to allow us to put equipment in the river to monitor young salmon leaving and also the adults coming back from sea, which is going to help hugely in terms of managing the river.
"We are looking forward to the season and most importantly welcoming anglers back from all over the UK and Europe. It is massively important for the local economy."
---
Do you want to respond to this article? If so, click here to submit your thoughts and they may be published in print.
---
---
---