New era dawns for Buckie charity
---
Published: 09:00, 08 October 2019
---
---
MORAY Reach Out (MRO) embraced a bold and bright new future when they officially opened their refurbished new headquarters in Buckie.
Gallery1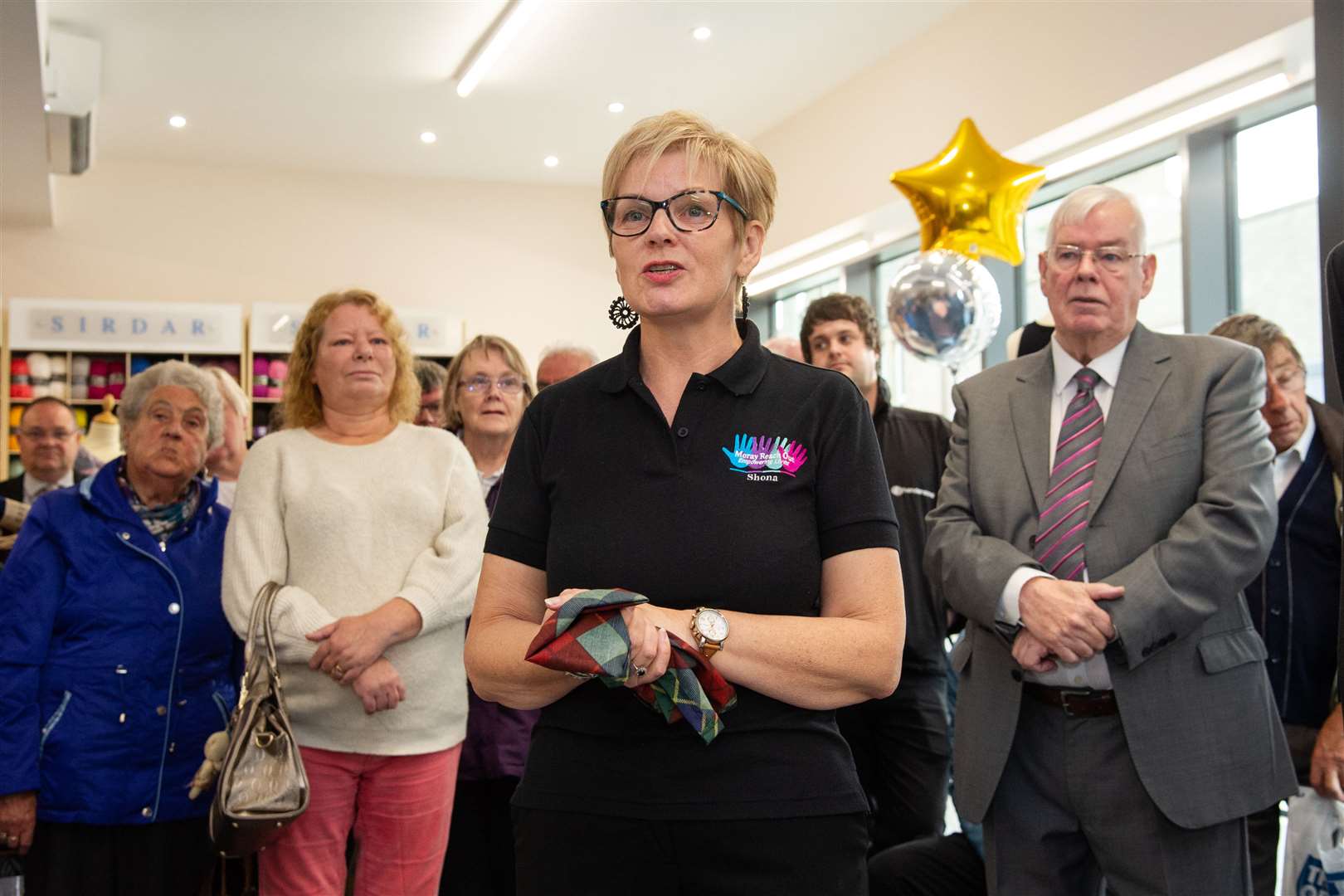 Thursday saw the former Cruickshank's store on East Church Street declared open by the new Lord Lieutenant of Banffshire Andrew Simpson, bringing a year's worth of hard graft to a fruitful conclusion.
Thanks to the extensive programme of works the social enterprise – who provide placements in real work situations to adults with learning disabilities, and other adults who have faced challenges in their lives, mainly mental health – will now be able to host a wide range of projects under the one roof.
Buckie Yarns and Crafts has moved from West Church Street to the hub in the east of town, with the Thrift Shop finding a new home upstairs where it can be easily via a lift as well as the front stairs. The new spinning project can now get under way alongside an embroidery service. Orders for the latter and orders can be placed on the premises.
Items from MRO's upcycling project will be available on sale in the Thrift Shop. The recycling unit will remain at March Lane, but the enterprise's head office staff will move to East Church Street.
One of those delighted to see the plans become reality was MRO chairman Terry Murphy.
He told the Advertiser: "This is a very proud day for us all, it's just amazing.
"We've had a year of ups and downs but it's all been worth it, especially for the trainees who, after all, this is all about. The workmanship of the renovations is fantastic.
"You just have to look at the people working in here, how happy they are to be here, to see the difference this is all making already.
"When we first bought this building I never in my wildest dreams thought we'd end up with something like this. Moray reach Out has a very bright future."
Mr Murphy went on to thank all those involved in the project, from staff, volunteers and trainees through to funders, contractors and other professionals.
before unveiling a commemorative plaque, Mr Simpson reflected on what MRO had brought to so many, noting that this event was likely to stick with him forever as it was his first engagement of this kind in his new role as Lord Lieutenant of Banffshire.
"It's exciting to see an old building brought to life and so full of new activities, it's a magnificent piece of work," he continued.
"This is a time of new opportunities, new partnerships and looking forward.
"Since they were formed in 1996, Moray Reach Out have always looking to do new and exciting things. Their aim of empowering people and providing activities and traininghas allowed people to develop relevant skills and play a role in the community."
He went on to note the wide variety of roles MRO played, including that of recycling.
He added: "Credit goes to you all for this and I wish you well."
Finance for the extensive refurbishment work was obtained from a number of different sources, including MRO's own fund-raising activities.
Contributing to various aspects of the project were: The National Lottery Community Fund; The Robertson Trust; Buckie Common Good Fund; Buckie Developer Obligations Fund; Tesco Bags of Help; Buckie Town Centre Regeneration Fund; MRO fund-raisers; HIE; Bucks4Buckie; Beatrice Partnership; various local businesses.
In addition to serving Moray, MRO are hoping that many of the services they offer will attract people in from neighbouring Aberdeenshire, either s customers or volunteers.
---
---