Eric Sharp (70) walking marathon to raise funds for Keith Golf Club
---
Published: 09:43, 12 May 2020
| Updated: 09:24, 13 May 2020
---
Contribute to support quality local journalism
---
---

A KEITH Golf Club member is showing his loyalty this week by walking a fund-raising marathon round the course's 18th green.
Eric Sharp (70), from the town, started the marathon yesterday, and is set to walk around the green between 50 and 60 times every day this week – until he has walked the full 26.2 miles.
Mr Sharp, who said he has been a member at Keith "forever", was joined on the course yesterday by Keith FC legend Colin Hendry and bagpiper Kim Paterson who saw him off as he started the journey.

Eric said he was inspired to do something for his beloved club when he saw Captain Tom on television.
He said: "Captain Tom was an inspiration and put the idea in my head.
"We have to make money without the club being open. I thought about walking around the green 50 times a day for a week and it turned out just short of a marathon – so I thought I might as well go the whole hog.
"It just started as a little idea and has snowballed."
Gallery1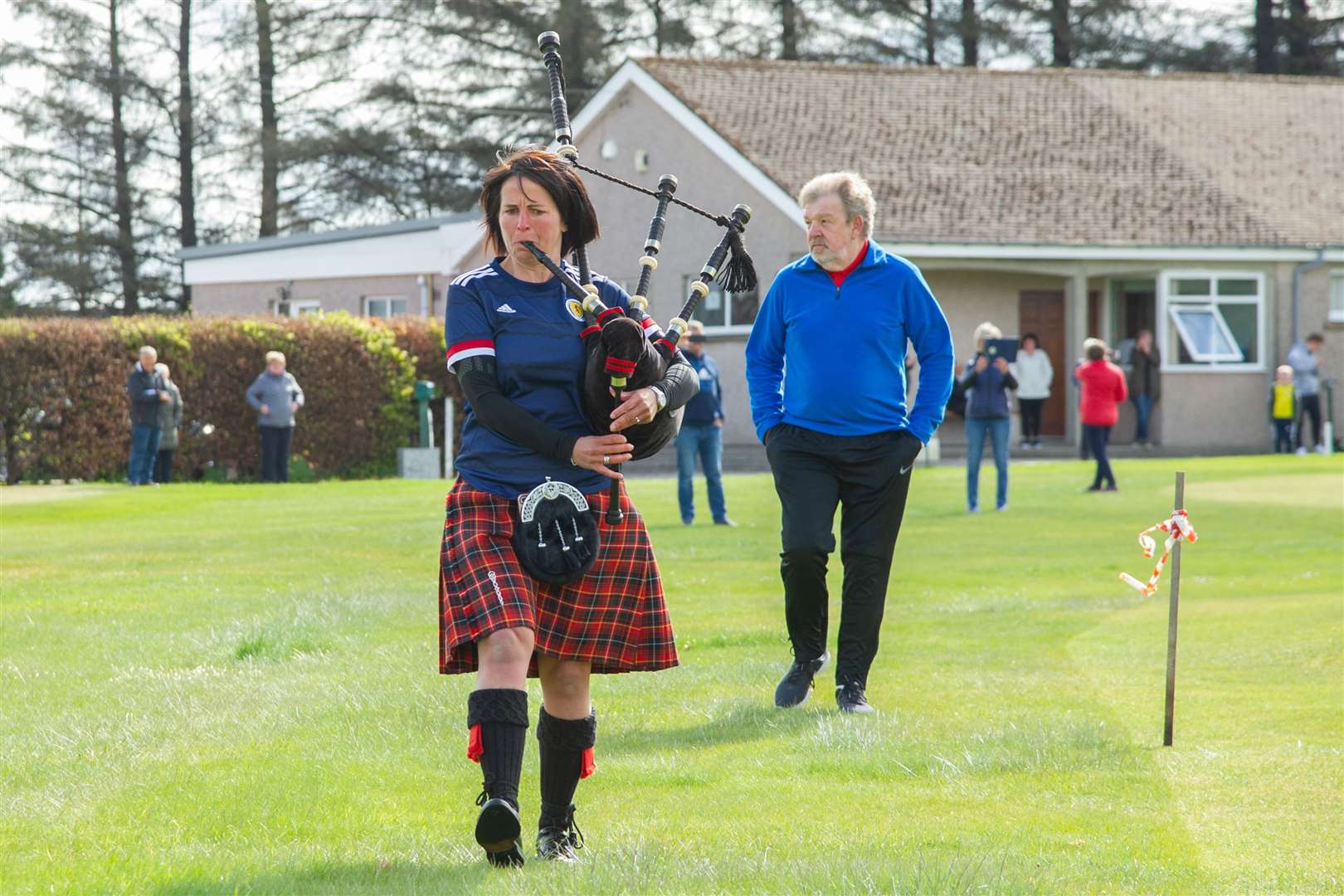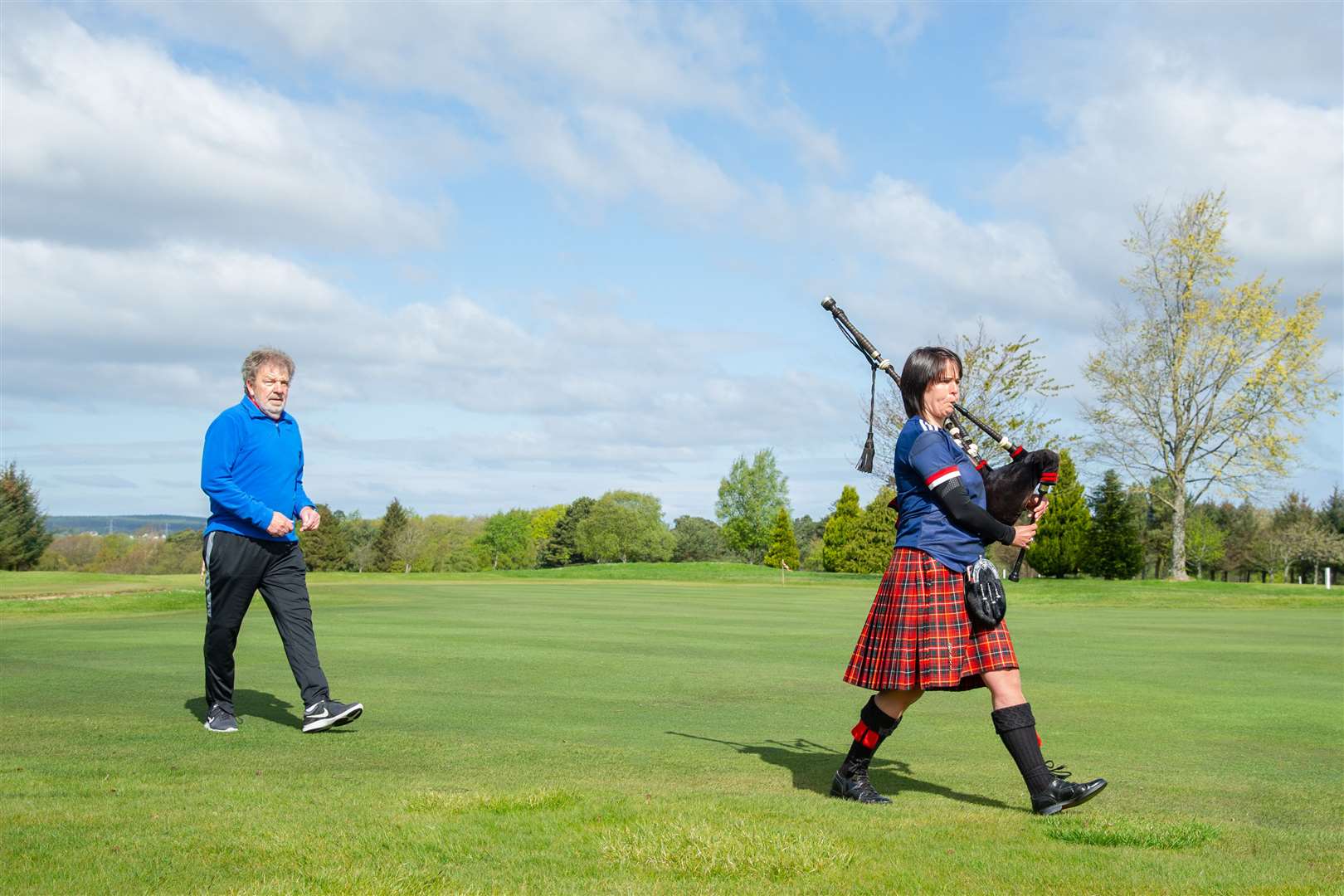 Eric has never completed a marathon before, but hopes people will appreciate the effort he is putting in and donate to his cause.
He added: "I have never done anything like this before. The nearest thing to a marathon I have done is eating one!
"I have been out walking five nights a week recently but that is to relieve the boredom more than anything else is.
"But if people see you are willing then they are more likely to donate. I think you have to put in the effort to justify getting something.
"I haven't given myself a figure, but if I got £500 I would be happy. Maybe I'm undershooting – I don't really know."
Gallery1
Due to the lockdown, Keith Golf Club has seen its income slashed. With the club house and course closed to visitors, money is hard to find.
"The club is no different from anywhere else," Eric added. "There is no way to fundraise. The club house is an ideal venue for a party or a quiz, but we have none of that revenue coming in.
"We are trying to balance the books and take in money to cover the losses.
"Most of all, I'm champing at the bit to get back out playing again – but I would rather be safe for another three weeks than risk making the situation worse."
Gallery1
Donations can be made in a sealed envelope and sent to the Keith Golf Club or handed in to Eric at 107A Land Street.
---
This website is powered by the generosity of readers like you.
Please donate what you can afford to help us keep our communities informed.
BECOME A SUPPORTER
In these testing times, your support is more important than ever. Thank you.
---
---