Celebrate Burning of the Clavie from comfort of your home
---
Published: 18:00, 11 January 2021
---
50% off a six-month digital e-edition subscription with promo code '50OFF'
---
---
The night sky above one village in Moray will not be glowing red this evening for the first time in 75 years.
Normally the Burning of the Clavie begins at 6pm on January 11 when the barrel is lit and the procession sets off around the streets of Burghead.
Last time it took the Second World War to put a halt to the annual festival.
This year, of course, it's the pandemic.
But matched against the long and ancient history of the Clavie, even these are only temporary problems.
Dan Ralph, the village's Clavie King, said: "We're truly heartbroken that things can't go ahead tonight but we all know it's going to be an absolutely amazing night next year.
"We've had so many messages of support from people these past couple of days. It's uplifting."
The Burning of the Clavie is one of Scotland's oldest traditions.
It could even be its oldest.
Nobody is quite sure how far the Burning of the Clavie dates back although it's commonly thought to have its origins in Pictish times, when the local people had still to convert to Christianity.
Indeed, church records from as long ago as 1689 refer to it as an "old" heathen custom.
The fire ceremony marks the start of the new year – or what would have been the start under the old Gregorian calendar.
The Clavie is a barrel filled with tar and bits of wood which is nailed onto a pole, then set alight.
Headed by the Clavie king, the Clavie Crew take turns to carry it on a set route around the village, stopping outside certain homes to present smouldering embers to the occupants.
These are said to bring good luck for the next 12 months.
At the end of the route the Clavie is set upon Doorie Hill and more fuel is added, often setting the whole side of the hill alight in the process.
After a hiatus due to the Second World War, the custom was restarted in 1946 by four men who had all been involved in the conflict: Jimmy 'Peep' McKenzie, who was the Clavie King, Jock Ross, James 'Lichtie' McKenzie, and Dan Ralph's father Jock.
Picture Special: The Burning of the Clavie
Gallery1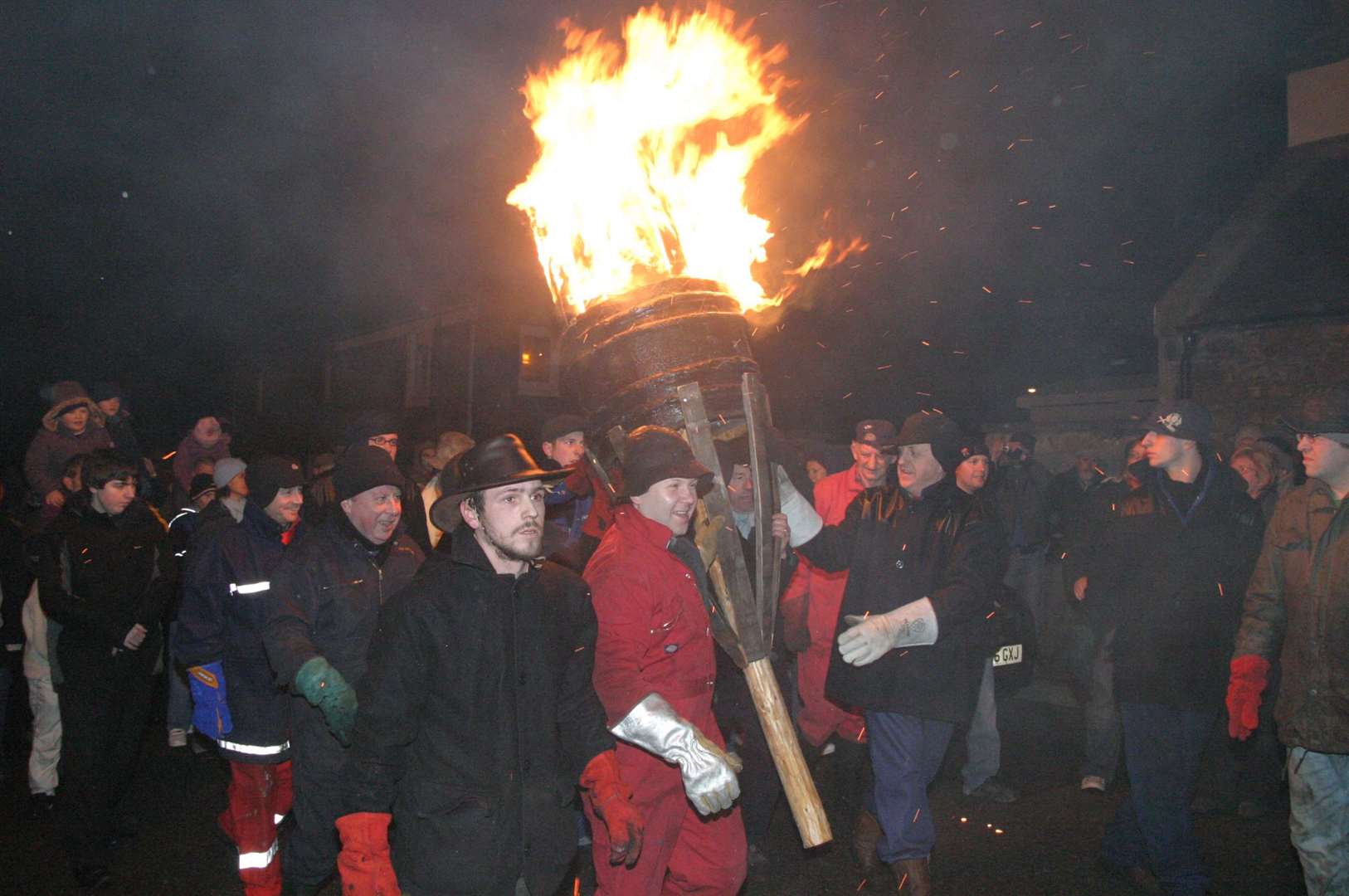 .
---
Do you want to respond to this article? If so, click here to submit your thoughts and they may be published in print.
---
---
Get a digital copy of the Grampian Group delivered straight to your inbox every week allowing you to swipe through an exact replica of the day's newspaper - it looks just like it does in print!

Sign up today and get 50% off a six-month subscription with promo code '50OFF'.
SUBSCRIBE NOW
---
---