All roads lead to the Transport Museum
---
Published: 07:30, 25 July 2020
---
Get a digital copy of the Grampian Group editions delivered straight to your inbox every week
---
---
One of the most popular visitor attractions in the north-east opened its doors this week to welcome back visitors.

The Grampian Transport Museum which normally opens up in April for the season was just three weeks away from unveiling its collection for 2020 when lockdown began.
A team of volunteers have worked to install all the necessary safeguards and systems to guarantee the safety of the staff, volunteers visitors for the rest of the 2020 season.
Opening up on Thursday, a steady stream of visitors made their way through the building, having pre-booked online.
As Curator Mike Ward explained: "The biggest difference this season is to emphasise the need to book a visit time slot and pay on-line.
"We will not be handling cash any where in the museum so bring your card for the tearoom and shop too, both of which will be open."
Each year thanks to contacts with owners and other museums around the country, the four-star visitor experience is enhanced as displays are refreshed with new and not so new items.
Gallery1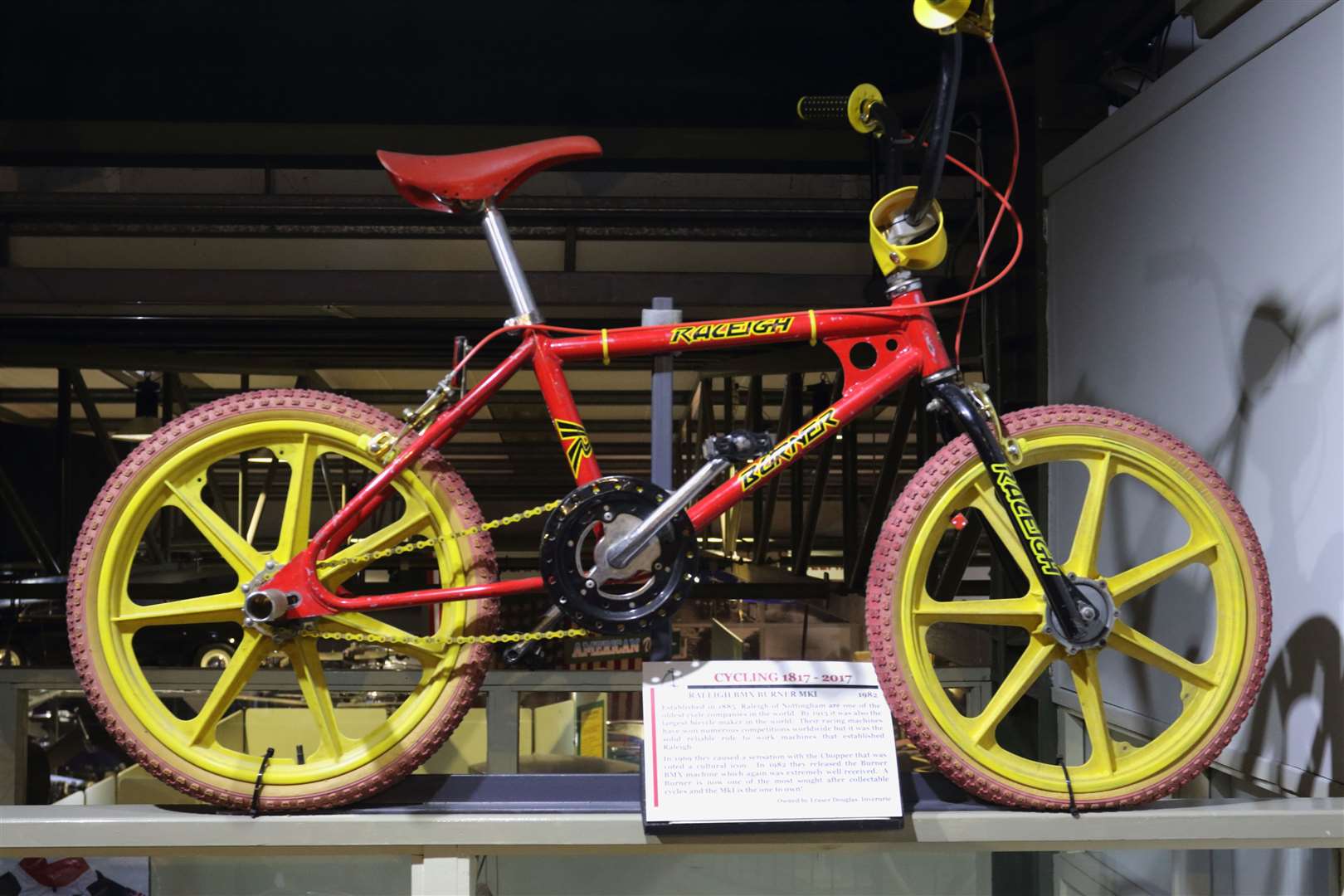 Taking centre stage this year is the massive bulk of the Scammel Explorer 6WD tank recovery vehicle, one of the few vehicles which can make the museum's well known Mack snowplough look small.
An exhibition on electric power development has added a replica of Aberdeen inventor Robert Davidson's original electric motor which has been refurbished through the generosity of Whittaker Engineering in Stonehaven
The museum's links with Guy Martin, the only in in the UK to currently show items from his vehicle collection this year includes his Foggy Petronas FP1 Carl Foggerty grand prix racing replica and his 2020 Royal Enfield which starred in a recent TV programme.
Also making an entrance is the the ex-Eddie Ervine Formula one Jaguar which is on display.
Two and three wheel power is also well covered this year with an ever expanding cycle collection taking in everything from a 19th century hobby horse to the very latest racing cycles from John Entwhistle and a few Raleigh classics along the way.
Of course the museum also retains many of its popular displays, with the SD1 Police car, Billy Connelly's trike, Mortimer Show Organ, the Cruden Bay Tram and the iconic Outspan Orange all still on show.
For the rest of 2020 season the weekly opening hours will be Thursday-Sunday 10am-5pm by pre-booked tickets and time slots with all details at www.gtm.org.uk
---
---
Having trouble getting out to pick up your weekly newspaper?

Get a digital copy of the Grampian Group editions delivered straight to your inbox every week and read the full newspaper on your desktop, phone or laptop.
SUBSCRIBE NOW
---
---