Girlguiding Gordon host Flamingo Safari
---
Published: 18:45, 03 June 2020
---
Get a digital copy of the Grampian Group editions delivered straight to your inbox every week
---
---
A team of Girlguiding volunteers came together to create a virtual camp and it was bigger than they ever could have anticipated!
Well over 600 participants registered on a private Facebook group to take part along with their family from all across the Gordon County, which includes units in Westhill, Bennachie, Huntly, Alford, Ellon, Haddo, Inverurie, Kintore, Blackburn, Newburgh, Oldmeldrum and Newmacher.
Girls from every age group of Girlguiding took part and this allowed girls and young women to stay connected and access the benefits of Guiding during the coronavirus crisis.
Girlguiding's COVID-19 survey revealed nearly a third of girls and young women in Scotland feel lockdown has had a negative impact on their mental health, amidst high levels of worry, stress and loneliness.
Determined to support girls and young women during this challenging time, the team of volunteers created a 24 hour virtual camp in just three weeks with the theme being Flamingo Safari and over 600 girls and young women taking part.
Members set up camp in their gardens or created a den in their house.
The girls were set a series of tasks throughout the day including experiments, arts and crafts, singing, dancing, cooking and sports which were enhanced by video messages from Guiding friends across the world in Australia, Africa and India.
The girls were also lucky to receive a video message direct from Longleat Wildlife and Safari Park, just for them.
There were constant live videos from leaders encouraging the fun and engaging with the girls.
Many other Guiding groups are hosting similar events, adapting their approach to ensure the safety and wellbeing of its members while face to face unit meetings are suspended.
Gallery1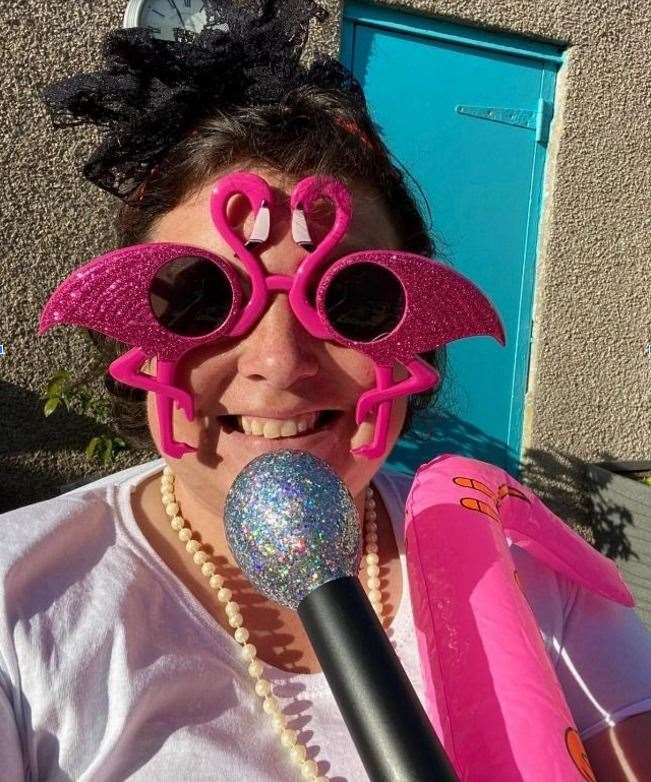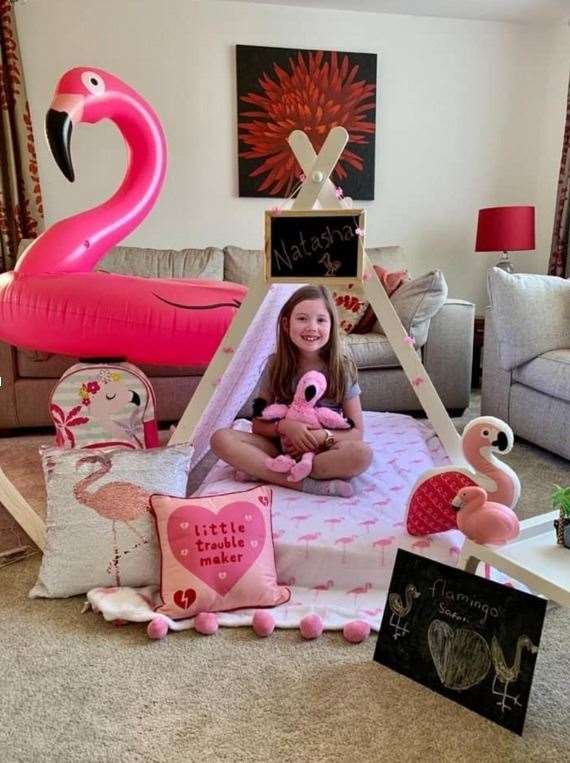 Monymusk Guide Iona said: "I had a great time and it made me feel like it was a real camp and we were all there together, even though we weren't!
"It made lockdown a lot more fun!"
Inverurie Guide Molly said: "It was awesome – the activities were so much fun and the theme was perfect.
"I really miss going to Guides and this made everybody join together.
"It was all 'flamazing'"
Six year old Charlotte from Methlick said: "I liked all my snacks, I liked doing crafts and I am proud I was brave and stayed in my tent all night even in the dark.
"I miss Rainbows and I drew a picture for the leaders that's about my tent."
Her mum said: "Thank you for putting this on for the girls, it was lovely to see smiles after such a long time not seeing any and Charlotte loved feeling part of a group again - thank you!"
Oldmeldrum Brownie Emma said: "I thought it was spectacular as there was so many fun activities, camping was awesome and the whole event brought us all closer together."
Kintore's Eona-Jane said: "I especially looked forward to every hour to see what the surprise challenge was, it was exciting.
"I loved toasting marshmallows and checking online what the other girls were doing."
District Commissioner for Kintore Ashley said: "BRILLIANT - well done, we have loved every minute of the camp.
"I can't wait to get back at to guide camps, with my daughter moving to guides after the summer from Brownies we will both most definitely be attending every camp going from now on."
County Commissioner Elaine Rough said: "This weekend was better than we could have even anticipated!
"The interaction we had and continuous positive feedback we received across the weekend was phenomenal.
"We are normally at County Camp with 120 guides at this time of year and the volunteers enjoy it just as much as the girls.
"I am so grateful to have a fantastic volunteer group in Gordon who rallied together to create this virtual camp in around three weeks, having never been tasked with anything like this before!
"It was great to see so many girls and their parents get so involved and we hope that the parents enjoyed it so much they will consider volunteering with us too!
"Thank you to everyone for participating and of course all of the leaders who created a weekend full of memories for everyone."
For more information on Girlguiding, including how to volunteer or join a unit, you can visit: www.girlguidingscotland.org.uk/get-involved/.
---
---
Having trouble getting out to pick up your weekly newspaper?

Get a digital copy of the Grampian Group editions delivered straight to your inbox every week and read the full newspaper on your desktop, phone or laptop.
SUBSCRIBE NOW
---
---