Time running out to back Buckie couple's Gardeners' World trophy bid
---
Published: 07:00, 21 October 2020
| Updated: 13:01, 21 October 2020
---
Get a digital copy of the Grampian Group editions delivered straight to your inbox every week
---
---
THE clock is ticking to vote and support a Buckie couple vying for a prestigious national gardening award.
Gallery1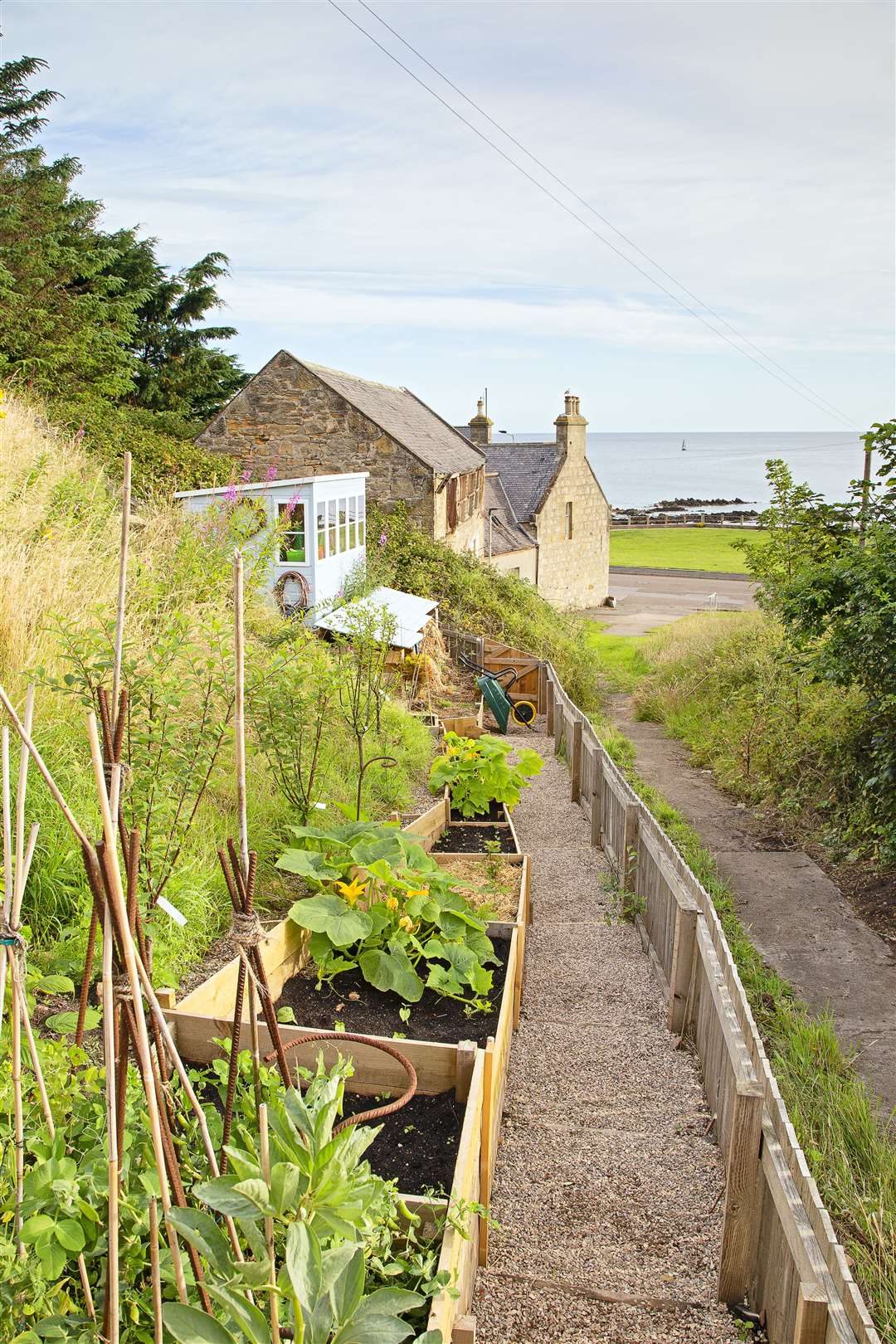 Over the last 13 years Malcolm and Lizzie Schofield have transformed what is now their garden on Cuthbert's Brae from a wasteland owned by Moray Council to a beautiful masterpiece which is the talk of the town.
It has already won them the BBC Gardeners' World Judges' Choice Award for Gardeners of the Year and are hoping to top the national public poll for the People's Choice award.
The Schofields confessed to being stunned to have one prestigious trophy in the bag and be in serious contention for yet another.
Malcolm said: "We're absolutely shocked, we never, ever thought that people would be so appreciative of what we've done here.
"We were thrilled and delighted to read all the comments the judges had written about us. When you think about it we're talking about people like Alan Titmarsh who have worked with the likes of the Chelsea Flower Show and here they are saying such wonderful things about our garden.
"Neither of us thought we'd ever get an honour like the Judges' Choice Award, but here we are with it and a chance to win the People's Choice."
Lizzie has also been left pleasantly taken aback by the turn of events, revealing that the Covid lockdown had actually been a key factor is propelling them to nationwide gardening greatness.
"We've been really pleased with all the positive feedback we've had from people about what we've done with the garden but we never thought it would come to anything like this.
"It was actually during lockdown when I saw the competition in the Gardeners' World magazine and, as I had the time at that point, I decided to fill in the form and do a few photos and send the lot off.
"I heard nothing for months then out of the blue we got a call saying we were finalists in the competition. Garderners' World came up and did lots of photos of the garden and did an interview with us, too. They were lovely to work with.
"Then only last week we heard that we'd been selected as the Judges' Choice. We couldn't believe it."
What is amazing to consider is that the couple profess to having little green-fingered talent prior to purchasing their Buckie home all those years ago.
Malcolm explained: "We bought the place when we got our first teaching jobs up here and at that point we only owned the house, not the land, which was owned by the council although they didn't maintain it.
"For the first few years we cut the grass and fought a running battle to try and keep the brambles at bay even though it wasn't our ground. It got to the point we though 'Let's buy it from the council'.
"It proved to be a mammoth task transforming it from wasteland to a garden. We realised pretty quickly that we couldn't use machinery to help us, not even wheelbarrows, as they would topple down the brae. Everything had to be carried in by hand.
"We got hooked on the project and we not only wanted to make it pretty for ourselves but to enhance the area for everyone. More and more people started using the path at the bottom which previously had been overgrown.
"We didn't have a lot of excess cash so we had to look for tricks and tips to help us get the look we wanted without having to spend a lot of money."
The couple turned to Gardeners' World, both on TV and the magazine, which proved to be a mine of information and advice in the bid to transform their previously overgrown garden.
To vote, visit www.surveymonkey.co.uk/r/2RZXD78
BLOB For more comment and photos, visit www.grampianonline.co.uk
Click here vote for the Schofields' garden. Voting closes at 12 noon on Tuesday, October 27.
---
---
Having trouble getting out to pick up your weekly newspaper?

Get a digital copy of the Grampian Group editions delivered straight to your inbox every week and read the full newspaper on your desktop, phone or laptop.
SUBSCRIBE NOW
---
---