Local talent joins north-east artistic display
---
Published: 07:00, 12 September 2020
---
Get a digital copy of the Grampian Group editions delivered straight to your inbox every week
---
---
THE north-east's biggest showcase of creative talent – North East Open Studios (NEOS) – has had to adapt to ensure it will go ahead this year.
Gallery1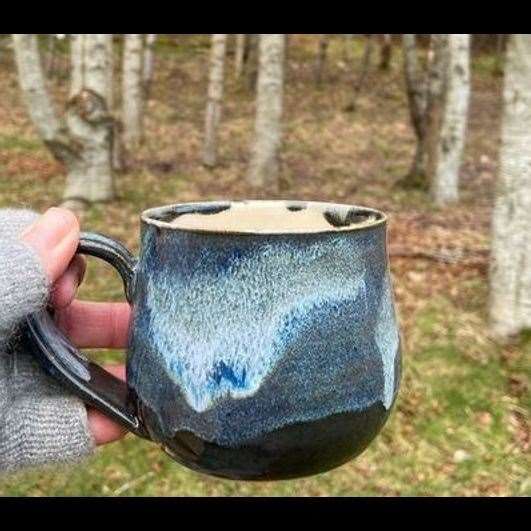 This year's event, which will run from today (Saturday, September 12) to Sunday, September 20, will take on a blended form – with some venues going online, some hosting sessions by appointment and other studios open as normal, but with social distancing measures in place.
NEOS provides an informal contact network for artists, makers and gallery owners and helps the public access creative studios across the north-east of Scotland.
Chairwoman of NEOS, Fiona Duckett, said: "As an organisation, we have taken one step at a time and will continue to do so.
"I've been in NEOS since it started and in many ways this year has felt very like the first year – full of hope and expectation but with no idea what the outcome will be.
"What we do know is that there are still some amazing creatives working away all over the north-east and we really do want to shine a spotlight on that creativity."
The event covers the whole of the north-east, taking in Aberdeenshire, Moray and Aberdeen City.
With each venue following a different format, whether it be in person or online, it is recommended to check with studios before visiting to see how they are presenting and what measures are in place.
A wide selection of artists are showing their work in Banffshire and Moray, a small selection of these as follows.
One of the artists on the NEOS map in the Banff area is Megan Falconer. She is an award winning jeweller and silversmith who creates unique handcrafted tools, vessels and jewellery using cast rocks from the Scottish landscape. By casting rocks in bronze, Megan uses them to form tools which create unique textures on the surfaces of her jewellery and silverware. She also works to commissions in silver/gold.
Bold colours are the order of the day at Mark4art in Portsoy. Visitors to this venue will be able to enjoy a mixed and vibrant portfolio which has been greatly inspired by the surrounding countryside.
Down the road in Keith, things are getting crafty at Dogstar Crafts. Drawing on the rich inspiration provided by the local countryside and architecture, a range of jewellery, cards and gifts are on offer. Dogstar Crafts also make kilts.
Meanwhile, in Cullen, Sandra Gorrara will be displaying her skill with ceramics. She has been hand building ceramics with porcelain and stoneware clay in Scotland for 25 years and been selling in galleries here and abroad.
In particular Sandra loves making tiny Scottish cottages and various sizes of bowls and platters, with no two the same.
Just up the road in Cullen there will be plenty different media to admire and appreciate at Dirty Dog Designs. The gallery and workshop is based at Cullen Antiques Centre, which is situated in the old church building on Seafield Street.
Another working in the medium of ceramics is Elgin-based Zoe D Ceramics. She first took up the craft by attending night classes at Maze Hill Pottery in London where I fell in love with it and all its elements.
The breathtaking Scottish hills and sky are a continue source of inspiration for Zoe's work.
For those who enjoy paintings a trip to Findhorn could be worth the while where Dina Leigh will be exhibiting some of her work.
Dina, who has an MA in Fine Art, paints in the European tradition, being inspired by the works of the greats such as Rembrandt and Turner and is more concerned about colour shape and transparency than representation.
No longer a visual representation it invites the viewer to an experience of a natural and spiritual reality.
For the full list and details of studios taking part, the virtual catalogue can be viewed online at www.northeastopenstudios.co.uk
Read more local news here.
---
---
Having trouble getting out to pick up your weekly newspaper?

Get a digital copy of the Grampian Group editions delivered straight to your inbox every week and read the full newspaper on your desktop, phone or laptop.
SUBSCRIBE NOW
---
---