Fishermen brand Brexit trade deal a 'betrayal'
---
Published: 17:00, 04 January 2021
---
Get the Grampian Group sent to your inbox every week and swipe through an exact replica of the day's newspaper
---
---
THE new year may not bring the hoped for Brexit bounty for Scottish fishermen as industry leaders express their misgivings.
Gallery1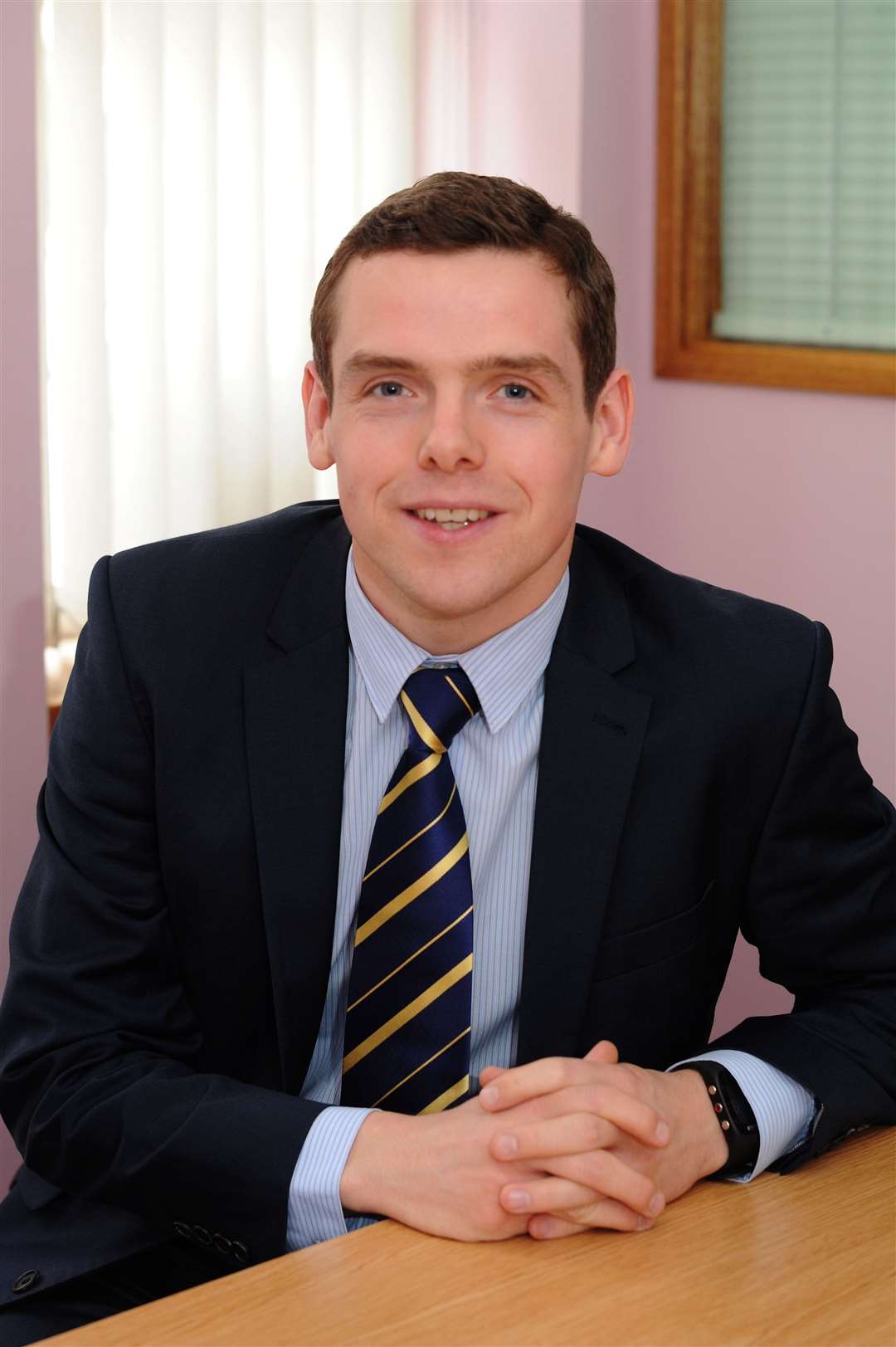 Although only agreed on Christmas Eve, words such as "disillusionment" and "betrayal" have been bandied about in relation to the agreement, which was ratified by the UK parliament last Wednesday
In a statement, the National Federation of Fishermen's Organisations said: "Throughout the fishing industry there is a profound sense of disillusionment, betrayal, and fury that after all the rhetoric, promises and assurances, the government caved-in on fish.
"This was a decision taken at the highest political levels and it is important that responsibility is taken for the choices made. This is no time for spin.
"It is unlikely that obstacles in the road will now derail the ratification process, but the fishing industry will want it clearly understood that the best opportunity in a generation for a different and better future has been squandered."
Meanwhile, Elspeth Macdonald, chief executive of the Scottish Fishermen's Federation, said that on the surface the agreement did not appear to deliver on the industry's aspirations.
"What has been outlined so far is that full access will be granted to EU vessels for effectively six years from January," she continued.
"Over the same timescale the increase in quota shares for UK vessels will be 25 per cent.
"The government has not yet provided the full text of the agreement or how this increase will apply to particular species, so it is very difficult to make a detailed assessment of the impact on our industry.
"However, the principles that the government said it supported – control over access, quota shares based on zonal attachment, annual negotiations – do not appear to be central to the agreement.
"After all the promises given to the industry, that is hugely disappointing. We expect to be able to study the detail in the coming days and will issue a further statement when we have been able to do so."
Industry misgivings were supported by the SNP MSP for Banffshire and Buchan Coast Stewart Stevenson, who described the trade agreement as a "shoddy deal".
He commented: "Both Douglas Ross and David Duguid met with members of the fishing industry time and time again and promised them their vital sector would not be sold out by the UK government.
"For the fish which are most important to us in the north-east – cod and haddock – the quota will decrease.
"This is why skippers from my constituency have been saying that this deal is worse than membership of the Common Fisheries Policy (CFP). It is not a better deal.
"Boris Johnson and his Tory government promised the fishing industry they would be given control of 100 percent of catch as an independent coastal state when we left the European Union. Instead it will be less than 25 percent.
"This is a shoddy deal and while the EU has got everything it wanted the fishing industry in the north-east and across Scotland has been left worse off than it was as a member of the CFP."
Industry misgivings were supported by the SNP MSP for Moray Richard Lochhead.
He commented: "A post-Brexit trade deal may be better than no deal but overall we are still much, much worse off than prior to Brexit and even those industries that were told they'd benefit now feel betrayed.
"The Conservatives must apologise to the people of Moray for getting us all into this mess. Every individual and most businesses in Moray will lose out from Brexit in one form or another. We were told it would save money but is costing us a fortune. We were told it would cut red tape but is creating a mountain of paperwork.
"Other petty and small minded decisions like the decision to walk away from the student exchange program Erasmus despite the promise to take part has led to anger.
"The people of Moray have been conned by local MP Douglas Ross and his Conservative colleagues who went round the doors in Moray in the 2017 and 2019 elections promising voters a rosy Brexit in return for their votes especially our fishing communities. Now a deal has been signed that's led to a backlash from our fishing industry as well as many farmers and which is damaging to the wider economy.
"Indeed, any time Mr Ross was asked how Brexit would benefit Moray the only answer he seemed to be able to ever come up with was 'fishing'. Now our fishermen quite rightly are accusing the UK government and Boris Johnson of 'betrayal' and of 'sacrificing' their industry in the negotiations.
"Mr Ross said back in 2018 that the then two-year transition year for our fishermen prior to gaining control of our waters would go down like a 'pint of cold sick'. So given the final deal has been rejected by our fishermen what has he got to say for himself?"
However, Mr Ross roundly rejected accusations that the deal would be bad for the fishing industry, going on to accuse the SNP or "hypocrisy and opportunism" in the position.
"This historic trade deal will protect jobs and trade with our European neighbours - which is vitally important for businesses here in Moray," he continued.
"And of course, we [have] sovereign control over our coastal waters [after leaving] the hated Common Fisheries Policy on January 1. This was the commitment I made when re-elected as MP for Moray last year and this has been delivered.
"Our fishermen will gain 25 per cent extra quota over a five-and-a-half year adjustment period, while the UK Government invests £100m to help rebuild capacity in our fleets.
"At the end of the adjustment period, we will be free to seek further increases in quota through annual negotiations.
"In contrast, all the SNP have to offer our fishermen is a return to the EU and the CFP.
"And now SNP MPs will vote against the deal this week - which really exposes the sheer hypocrisy and opportunism of their position. They are not acting in the best interests of Scotland, and are only interested in scoring cheap political points.
"Having warned about the impact of no deal, Nicola Sturgeon is now telling her MPs to vote for no deal, it's a reckless decision when we have a deal agreed by the UK and the EU that allows us to move on."
---
Do you want to respond to this article? If so, click here to submit your thoughts and they may be published in print.
---
---
Get a digital copy of the Grampian Group delivered straight to your inbox every week allowing you to swipe through an exact replica of the day's newspaper - it looks just like it does in print!
SUBSCRIBE NOW
---
---