Covid can't stop Coastguard's life-saver volunteers
---
Published: 19:00, 27 June 2020
---
Contribute to support quality local journalism
---
---
THE coronavirus has impacted on just about every aspect of life, but for the men and women who make up the various arms of the emergency services, the show must go on when duty calls.
Gallery1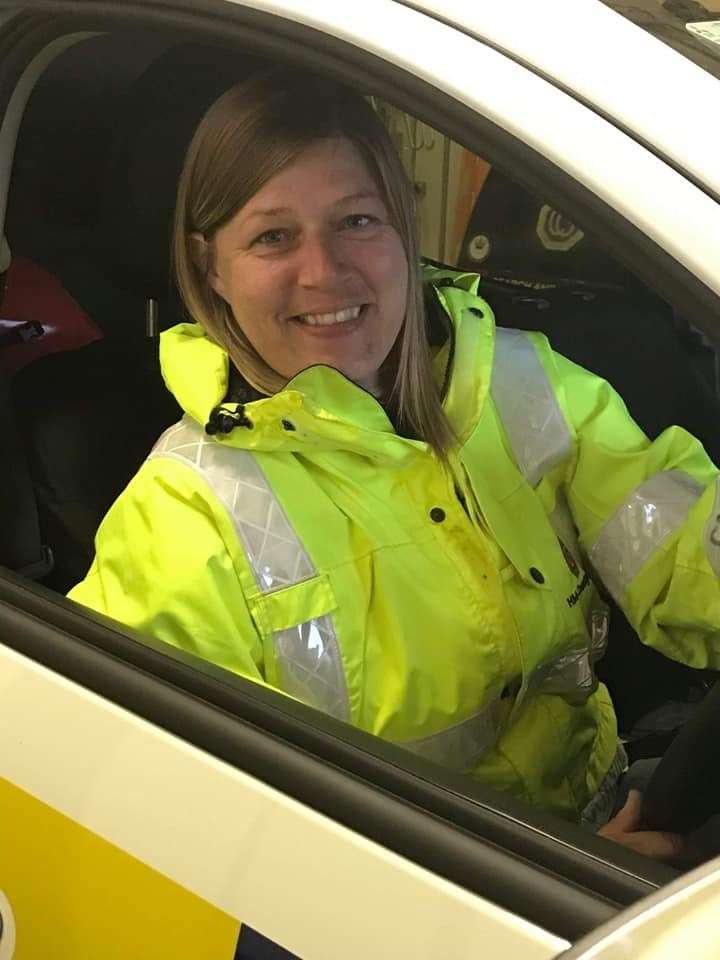 Many of those give of their time voluntarily, including long-serving Buckie Coastguard Karen Wood, who has clocked almost 27 years of service helping others and saving lives.
It forms part of a family tradition which reaches down the generations and continues on today.
Karen said: "My family have been connected to HM Coastguard since 1943 when my Grandad was a full-time Coastguard Officer based in Portsoy and Buckie.
"My dad, Geddes Wood, was actually born in the Coastguard house in Portsoy. He went on to become an Auxilliary Coastguard, serving for 42 years and was the Station Officer in the Buckie team until ill health forced him to call it a day.
"Dad inspired me to join the Coastguard when I was 19. For a time I was the only female Coastguard along the Moray coast and have been fortunate to work alongside my dad, sister, uncle and cousins.
"My son, who's 20 now, knew all about what it meant to be a Coastguard from when he was little. When my pager went off he'd rush off and get his shoes on ready to be dropped off at granny's, it was second nature to him as he was brought up with it, we all were.
"It has been challenging juggling parenting, work and Coastguard duties but my family are very supportive, proud and understanding and the routine when the pager goes off has always been part of our lives.
"Being a Coastguard can be demanding. I work as a support worker and I remember one occasion a few years ago when we had a lot off snow I was trudging through the snow to work in the morning and my pager went. I went to the callout, which was at Spey Bay, and then was back at my work for 5pm."
With nearly three decades as a Coastguard under her belt, Karen has seen a great many incidents come and go.
There's been so many different incidents over the years," she continued.
"The floods in Elgin back in 2002 was a big one for us and the other emergency services.
"We actually just got back from helping out with that when we were tasked to help with the search for Buckie woman Pat Duncan, who has gone missing. In 2014 we helped look for Ian Bramald, who went missing from his home in Buckie.
"There's a huge variety of callouts we get, often working with the other emergency services. One thing we don't do, however, is go to sea on the lifeboat.
"I have seen a lot of changes over the years with equipment, vehicles and team members. We don't use pagers any more, either, we get a text. This also tells us what sort of callout we're going to – with the pager you had no idea what you were walking into until you turned up."
The variety of emergency situations Coastguards are expected to be able to face means that their training is appropriately broad, with Karen listing search techniques, water and rope rescue, casualty care, working with helicopters and the other emergency services among the many skills she has acquired over the years.
She went on to praise the other emergency services – including the police, fire service, ambulance and RNLI – she has worked with regularly over the years.
She said: "You learn a lot of extra life skills and you learn how to deal with situations calmly.
"There's lots of things you learn which are transferable to work and life in general. Assupport worker I find the first aid training particularly useful.
It's is very satisfying to help folk – I'm the kind of person who can't walk by someone who needs help. Being a Coastguard is demanding but it's very rewarding. Once you finish your basic training it's go, go, go.
"You have to work as a team, that's one of the most important things about the role."
The impact of the coronavirus has not left either Buckie's Coastguard team or Karen untouched, though.
"At the beginning of the crisis I was working seven days at week, I've never worked that much in my life.
"We were short-staffed for a number of reasons but it's calmed down a bit now, thankfully.
"Our Thursday Coastguard training sessions have been cancelled due to the pandemic but we've been doing coastal patrols to keep an eye on things. These have also helped some of our newer recruits familiarise themselves with the coastline in the area.
"The training sessions may be stopped for now but we're always keen to hear from people interested in joining."
Those interested in joining the Coastguard team should get in touch with Colin Wood, the Senior Coastal Operations Officer Moray and North Aberdeenshire, via email at Colin.Wood@mcga.gov.uk
Mr Wood went on to praise the role played by Karen and those like her up and down the country.
He said: "Our Coastguard Rescue Officers, all 3500 of them to be exact, are volunteers.
"From the largest cities to the smallest islands these officers are prepared to respond at any time of the day or night, in all weathers, to assist those in their hour of need.
"These volunteers really are ordinary people who do extraordinary things!"
To learn more about Buckie Coastguard team and their colleagues, follow HM Moray Coastguard Facebook page.
For more local news, click here.
---
This website is powered by the generosity of readers like you.
Please donate what you can afford to help us keep our communities informed.
BECOME A SUPPORTER
In these testing times, your support is more important than ever. Thank you.
---
---