Covid can't stop BCHS Euro languages day fun
---
Published: 19:00, 30 September 2020
| Updated: 09:34, 02 October 2020
---
Get a digital copy of the Grampian Group editions delivered straight to your inbox every week
---
---
THE Covid-19 pandemic has placed many restrictions on school life but they have not stopped students at Buckie Community High School celebrating the European Day of Languages (EDL).
Gallery1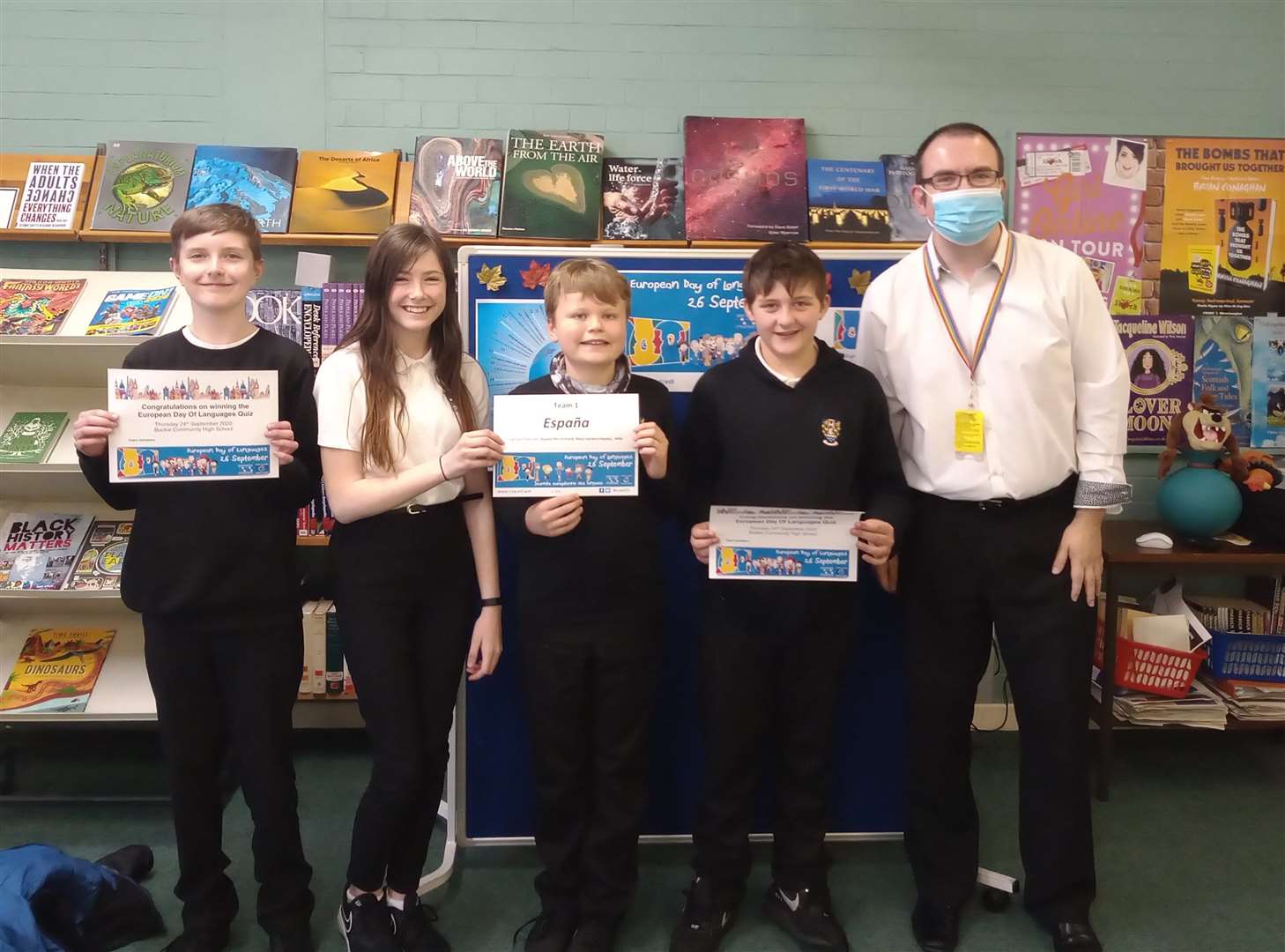 Beginning on September 20, BCHS staff pulled out all the stops to ensure that the school community were able to celebrate EDL 2020.
PT modern languages Catherine Eadon said: "It is held every year on September 26, but as it fell on a Saturday this year, we held events all week long.
"English teacher, Mr Hay, suggested and produced an EDL school video, celebrating the range of languages spoken across the school by both staff and pupils. The final product was then enjoyed by the whole community.
"All S1-3 pupils produced EDL homework, with a choice of either painting a stone with a foreign language phrase or flag, make international food at home or make a foreign monument. Modern languages homework is now submitted via Google Classroom with pupils asked to upload photos of their end products.
"German teacher, Mr Garner organised an EDL treasure hunt where pupils had to put teachers' names to interesting facts that staff had submitted about themselves!The winners were Caitlin Miles, Chloe Carmichael and Neive Slater.
"Italian and French teacher Signora Wright led an Italian taster session on the Wednesday lunchtime which may well continue and French teacher Miss Carter led both a special education department French lesson on shopping and helped BCHS librarian Mr Leitch run our annual S1 EDL Quiz on Thursday lunchtime. Team Espana 1SR were victorious.
"It was great to see pupils and staff celebrating diversity through all of these activities and coming together in these challenging times."
Mr Leitch said the quiz had proved to be an enjoyable and challenging event.
"We had seven teams with five rounds of questions.
"All the teams did well and really enjoyed taking part.
"Congratulations to the winners, Team Espana 1SR – Lachlan Paterson, Kaylee McCormack, Malo Garden-Haynes and Alfie Innes."
More local news here.
---
---
Having trouble getting out to pick up your weekly newspaper?

Get a digital copy of the Grampian Group editions delivered straight to your inbox every week and read the full newspaper on your desktop, phone or laptop.
SUBSCRIBE NOW
---
---